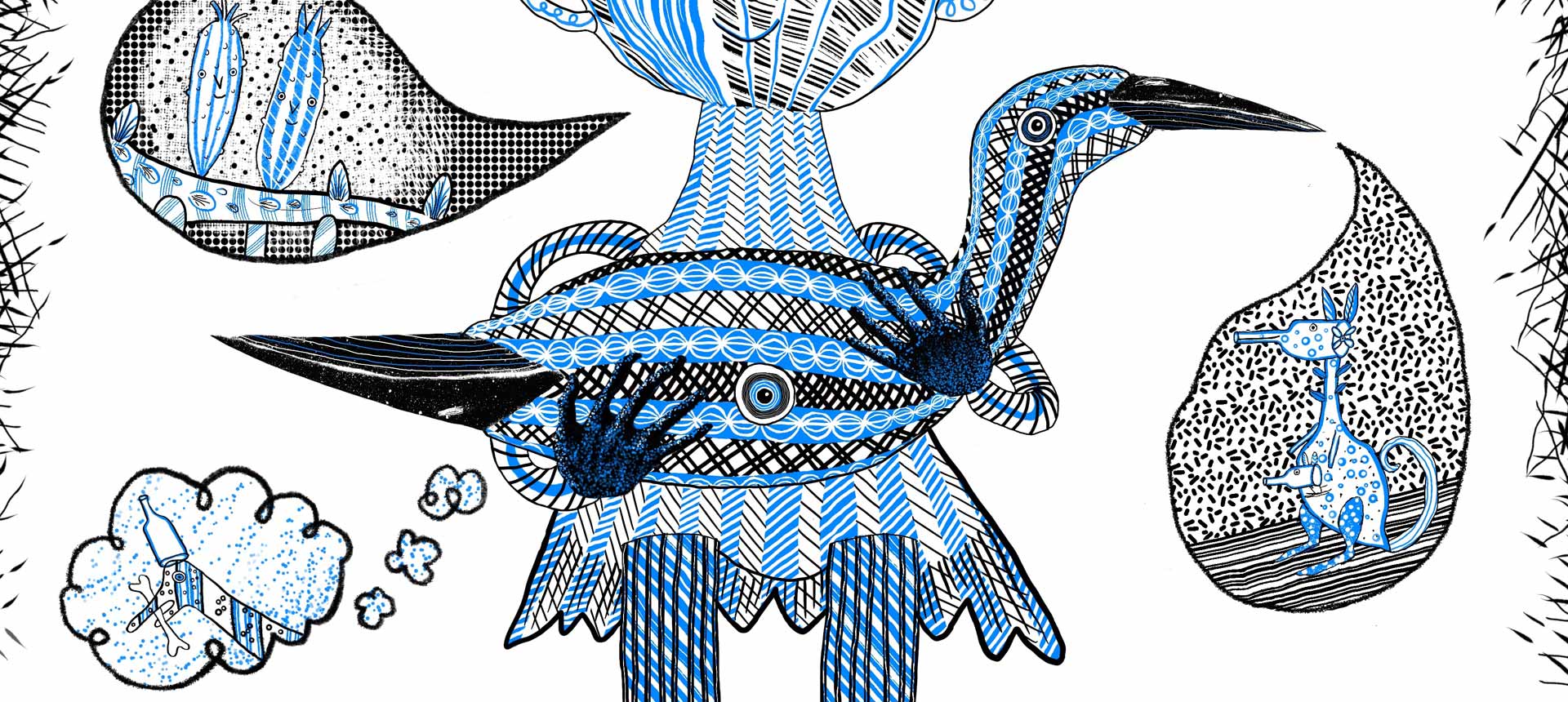 Take home this souvenir tea towel of the Abundant Wonder Exhibition featuring an exclusive Tom Moore drawing.
Tom has designed a tea towel to accompany the Abundant Wonder exhibition.  This design features the hero 
Abundant Wanderer 
and compliments the book, and colouring book covers.
The main figure is a hybrid creature holding a palindrome bird.  These many different faces are interacting with one another, talking and thinking about other characters, some that are featured in the exhibition and some in the book Tom Moore:Abundant Wonder.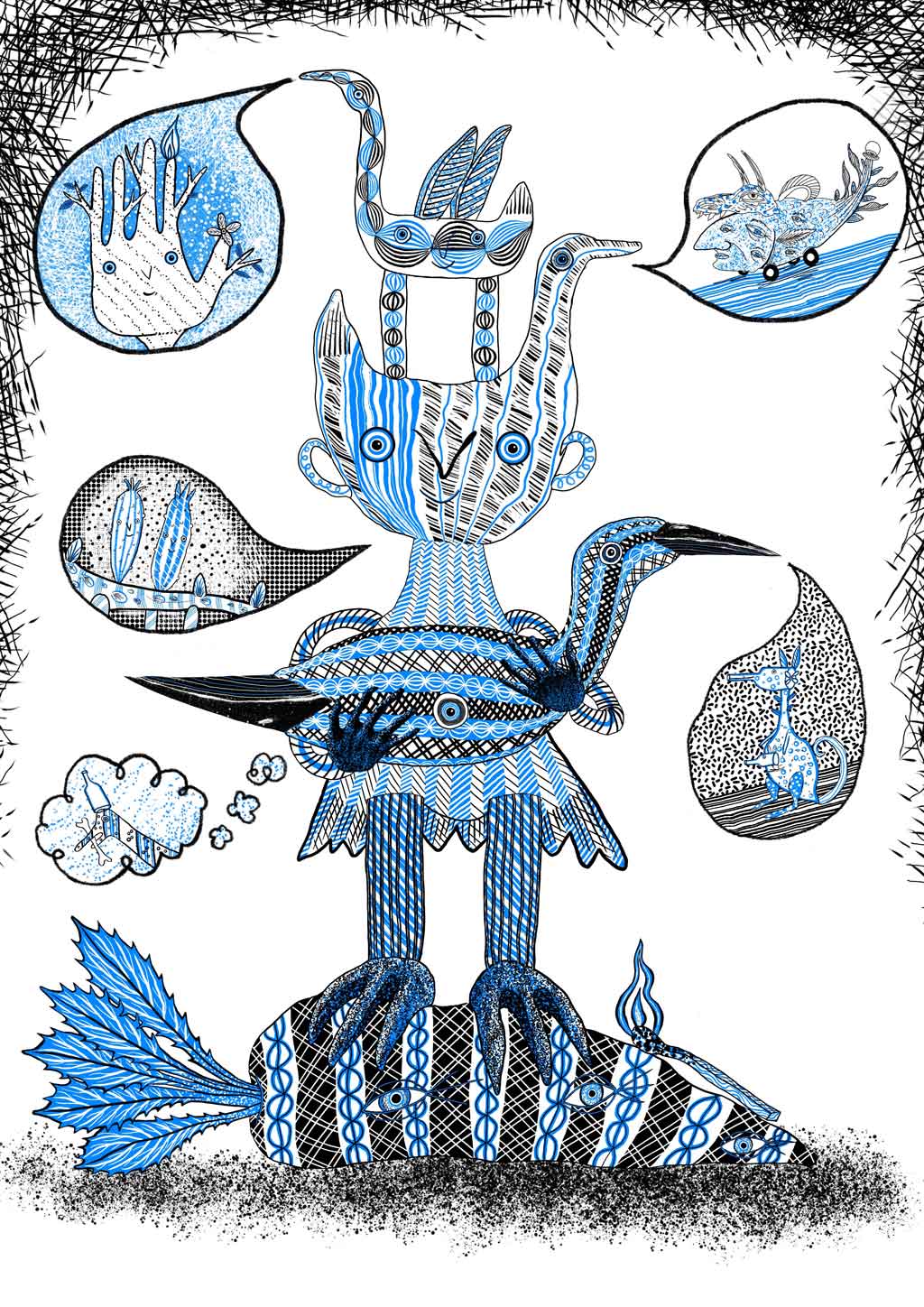 This two colour handprinted linen tea towel is available from the JamFactory Shop in Adelaide, and the current gallery hosting the Abundant Wonder touring show.  It is $30 AUD and has so. many. uses.
Use it to dry your glasses, handblown or otherwise!
Use it to wrap your scones!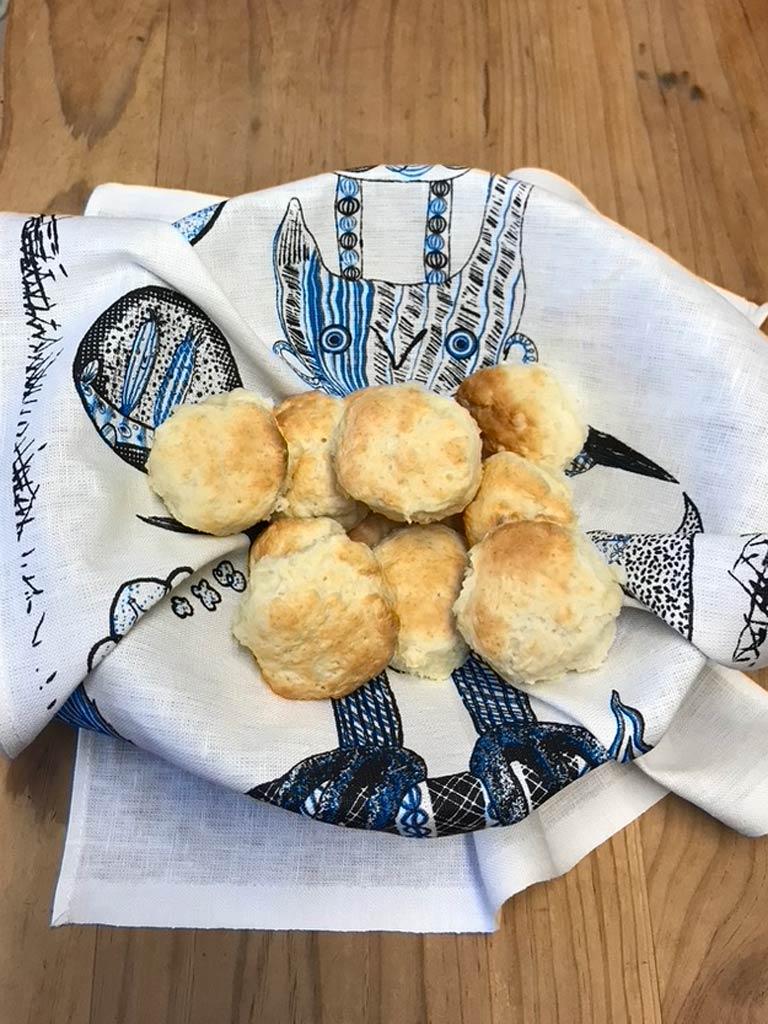 Stick it on your wall in your kitchen to complement your cuckoo clock and the never taken down Christmas lights!  Maybe too specific…?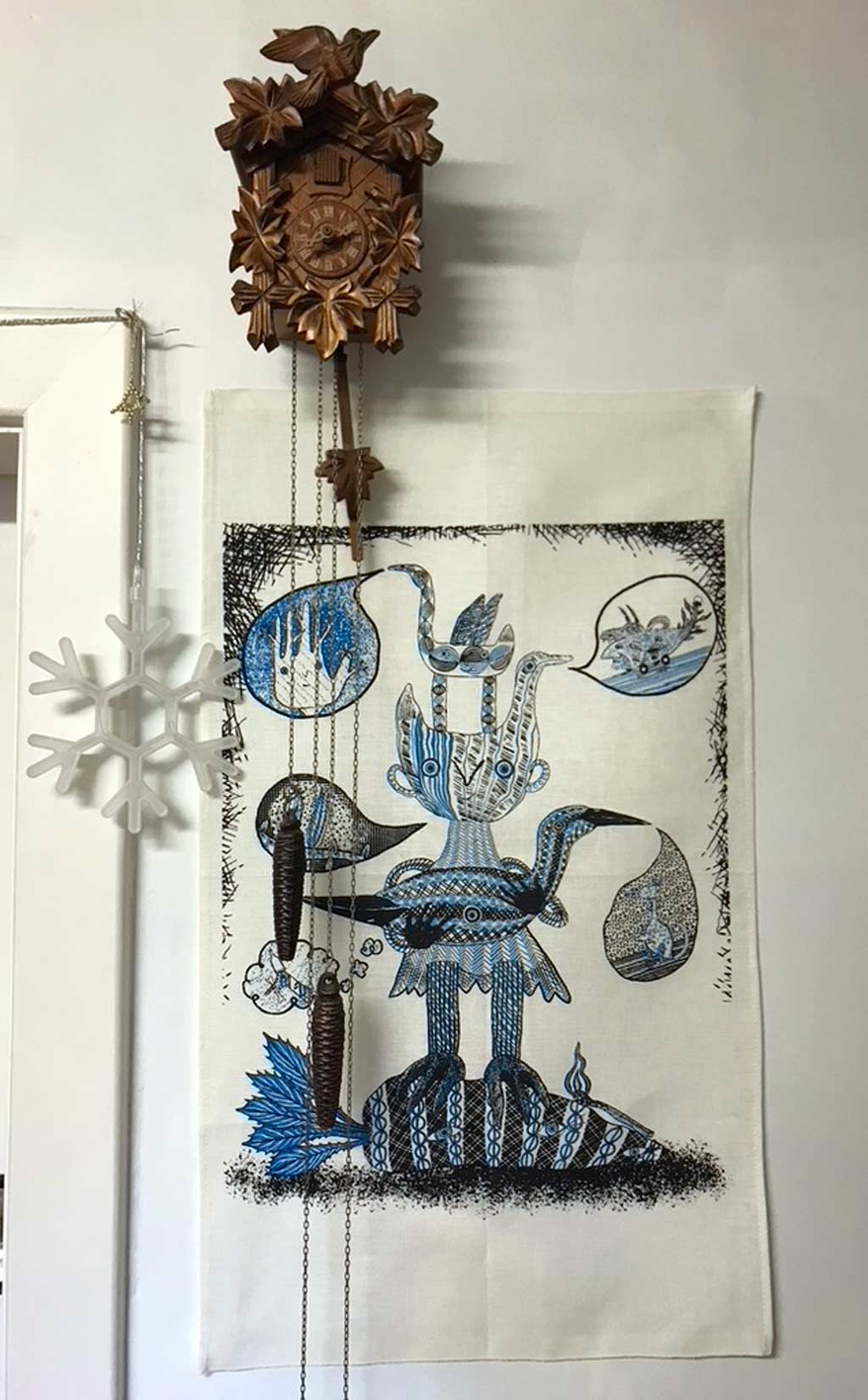 In all seriousness, this makes a great gift and is a lovely addition to your Tom Moore collection.