In a world where life seems to be changing with unprecedented rapidity, where change is a constant, the stories we tell ourselves are more important than ever before. And while this fable about our time being unlike any other is an old story, it is still true and must be told again today.
Tom Moore works in blown glass, an ancient technique, but his images, narratives and settings are completely contemporary. His fantastical world embraces gorgeous birds and animals that have already hybridised with modern automobiles and aeroplanes and is inhabited by exquisite creatures that are morphing to inhabit a universe that seems quite as ominous as it is beautiful.
Tom is based in Adelaide, South Australia. He works closely with JamFactory, using their hot glass facilities as well as working from his own studio at home. Explore his work, read his stories and enjoy. For detailed information, Tom's CV can be downloaded here…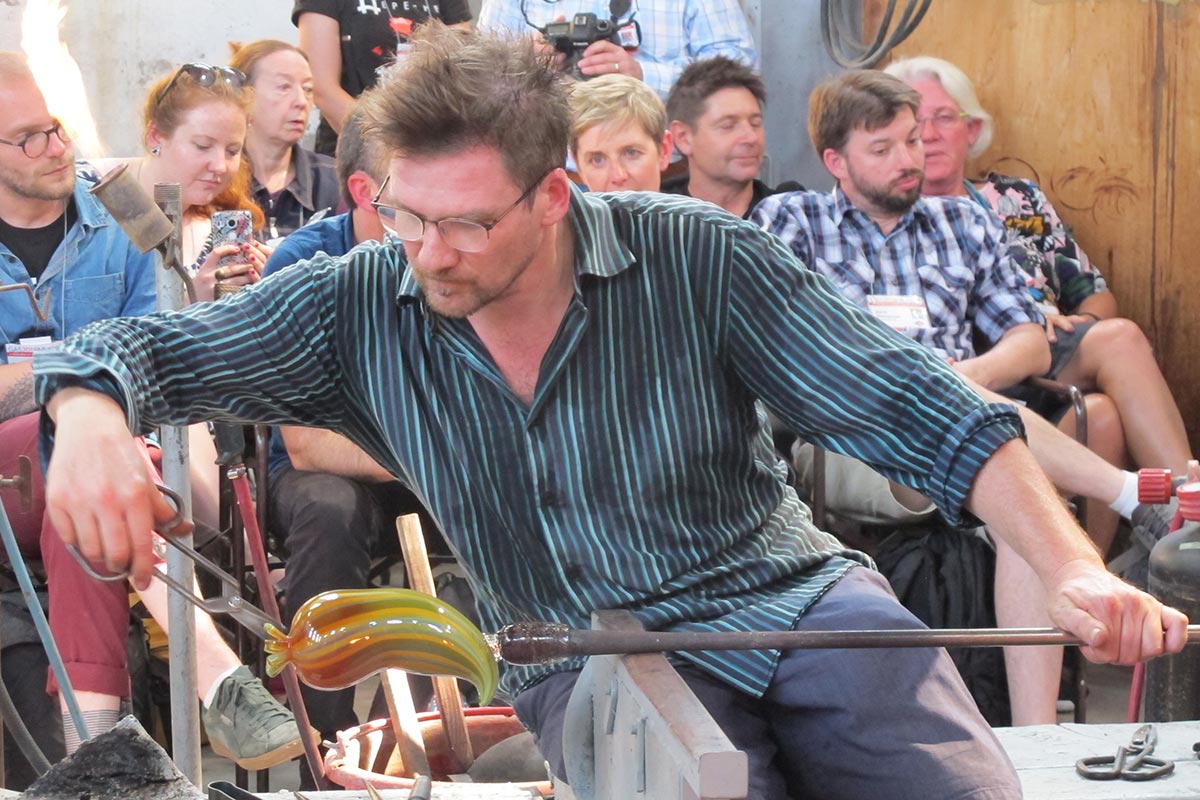 I am seeking the unexpected
My motivation for making is to see and share things that have not been seen before. The unexpected.
With luck, objects with this power can be created through the combination of incongruous elements.
Much like a surprising joke, viewing these objects will induce a cognitive shift that feels like a pleasant shock.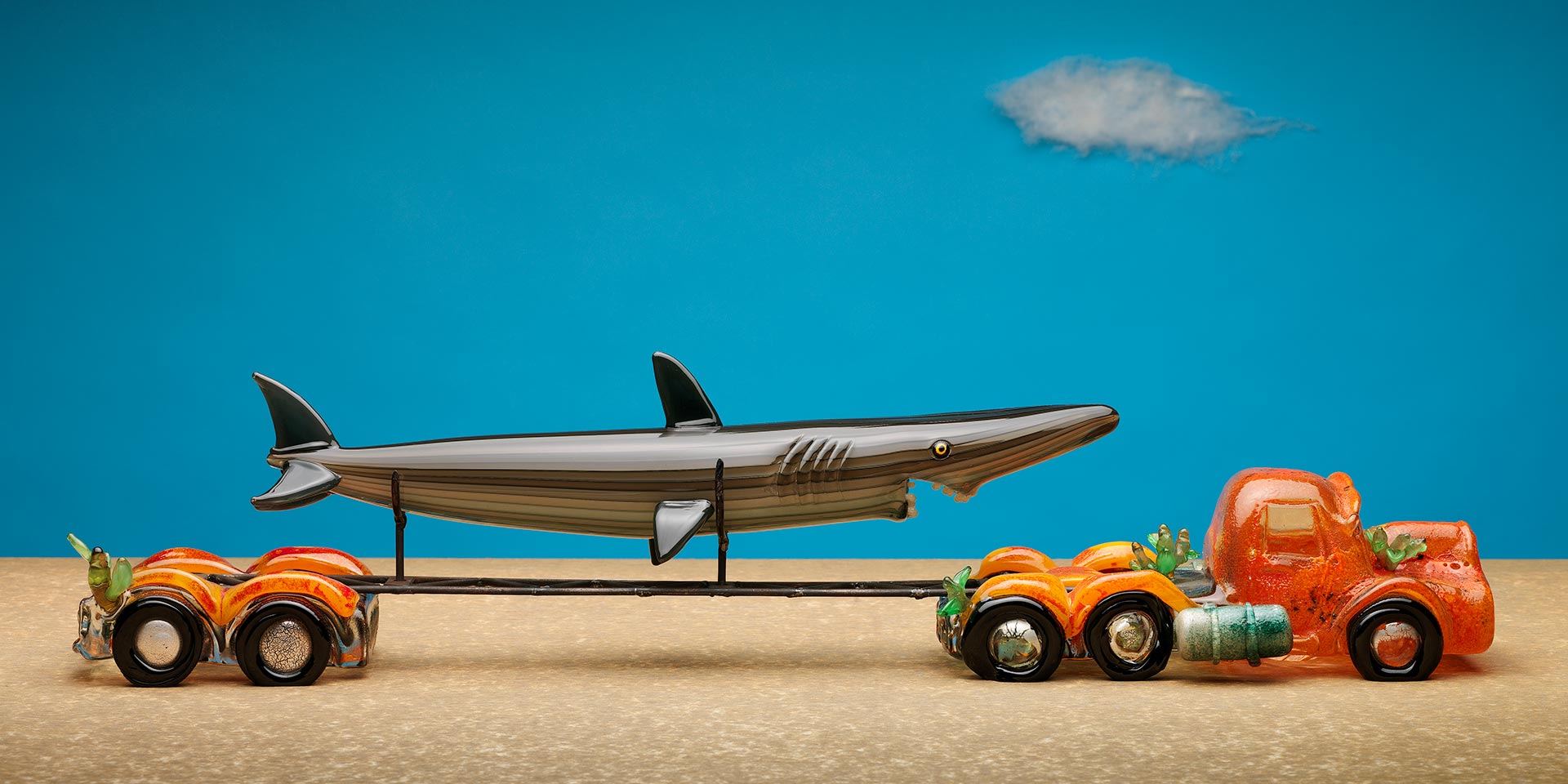 I know that the imagination can be fed
Much of my work arises from the strange and delightful illustrations I saw as a child. These images cross-pollinated and began to grow with hybrid vigour!
The nonsense literature of Edward Lear, Lewis Carroll and Doctor Seuss continue to inspire me toward the creation of visual humour in glass.
The Paradox Of Glass
The material of glass is something of a paradox, as it is extremely durable yet brittle. The transparency of clear glass allows it to be simultaneously "there" and "not there". It is an amorphous solid that still appears liquid.
Glassworkers were closely aligned with alchemists who took an interest in the process because of its metamorphosis of materials. Glass recipes were improved by alchemists to the benefit of glass-blowers, who consequently made the apparatus that was crucial in the alchemist laboratory.
Glass has a long history as a vehicle for articulating wonder. Italian renaissance appetites for novelty, rarity and luxury led to patronage for courtly artists and proto-scientists. Court artists were employed to supply craftspeople with drawings that would extend their range way beyond conventional forms.