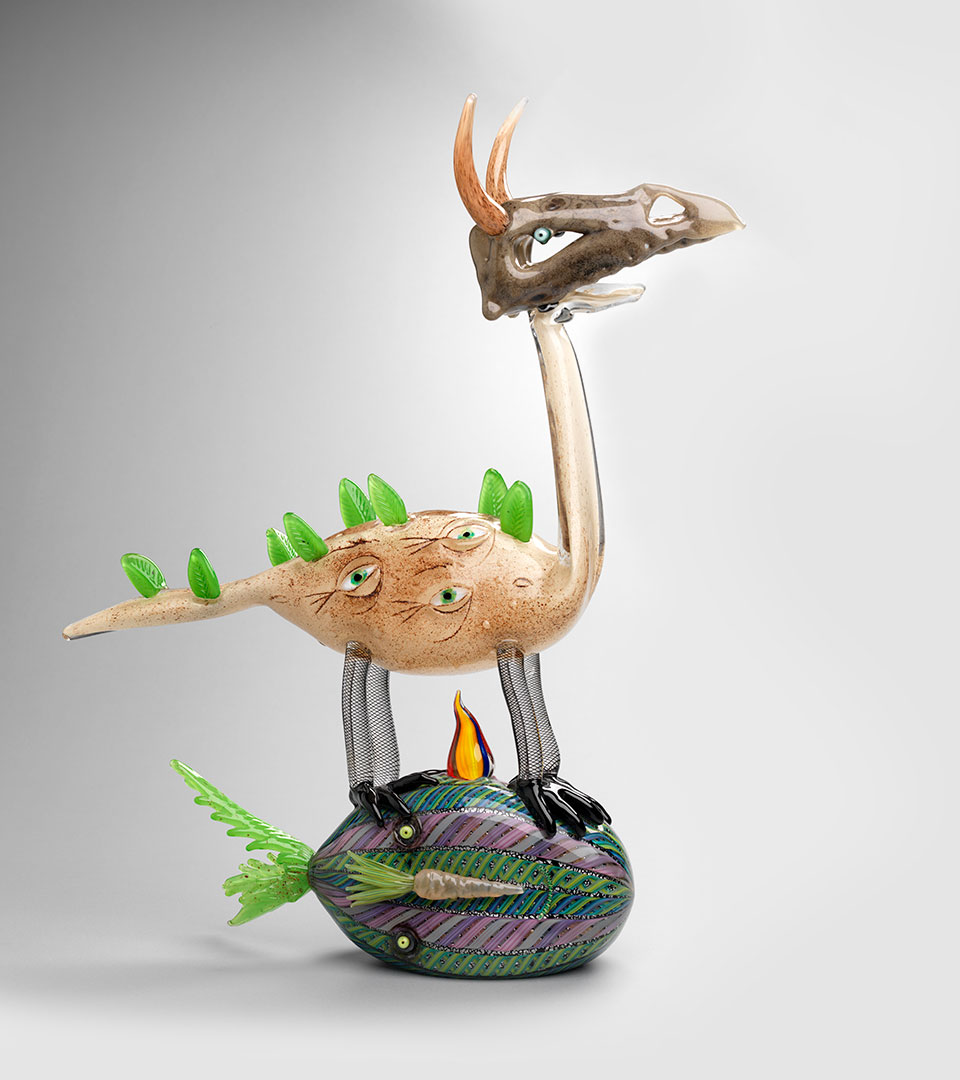 Prehistoric Prank
Perching proudly upon its catch, Prehistoric Prank resembles an eager terrier looking for praise.
This historical ancestor to the modern-day Pranks has found a handy skull and has cleverly used it as a helmet – or perhaps it is pure decoration? Does it wear it because it thinks it looks dandy?
The sentient egg, cornered by Prehistoric Prank has a formidable self-defence mechanism – spontaneous combustion.  It is not an easy catch as first thought.
Moore's world is a place of evolutionary chaos — what might the world be like once the people are gone — a nonsensical plant-animal-machine population which is beautiful and fun but on further contemplation may incite bleaker thoughts.
What do these freaky illogical creatures eat? 
Do they eat each other?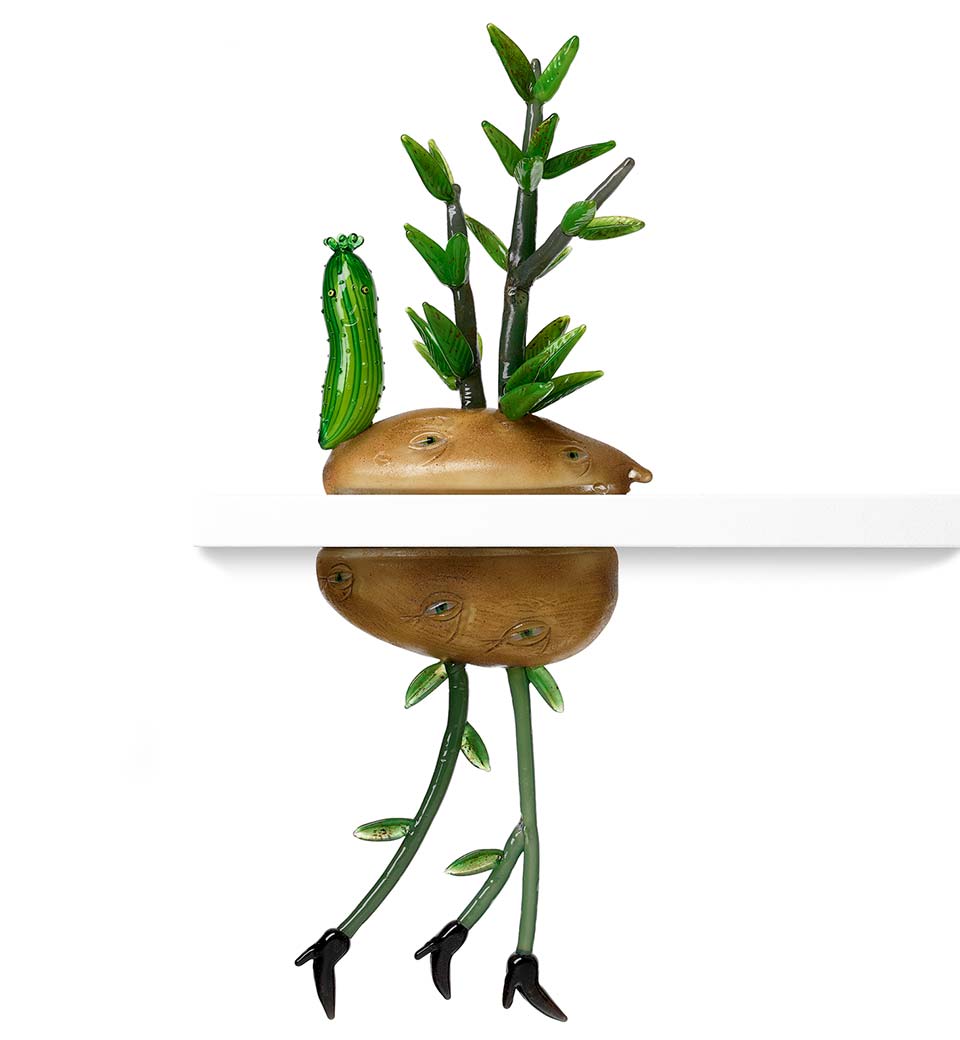 Behold what lies beneath!
Mysteries will be revealed by this useful shelf device for viewing partial subterranean and submarine specimens without digging up or drying out.
Never seen before this fine example of a Legman complete and with all foliage intact.
Self Portrait with Radically Amphibious Armour
This protective suit allows for free movement between the pressures of the deepest oceans and the airless heights of the upper stratosphere. The central figure that animates the bird is himself inhabited by plants. This is complex symbiosis.
While he may appear fragile, this long-lived traveller is virtually indestructible, living the ultimate flying-dream.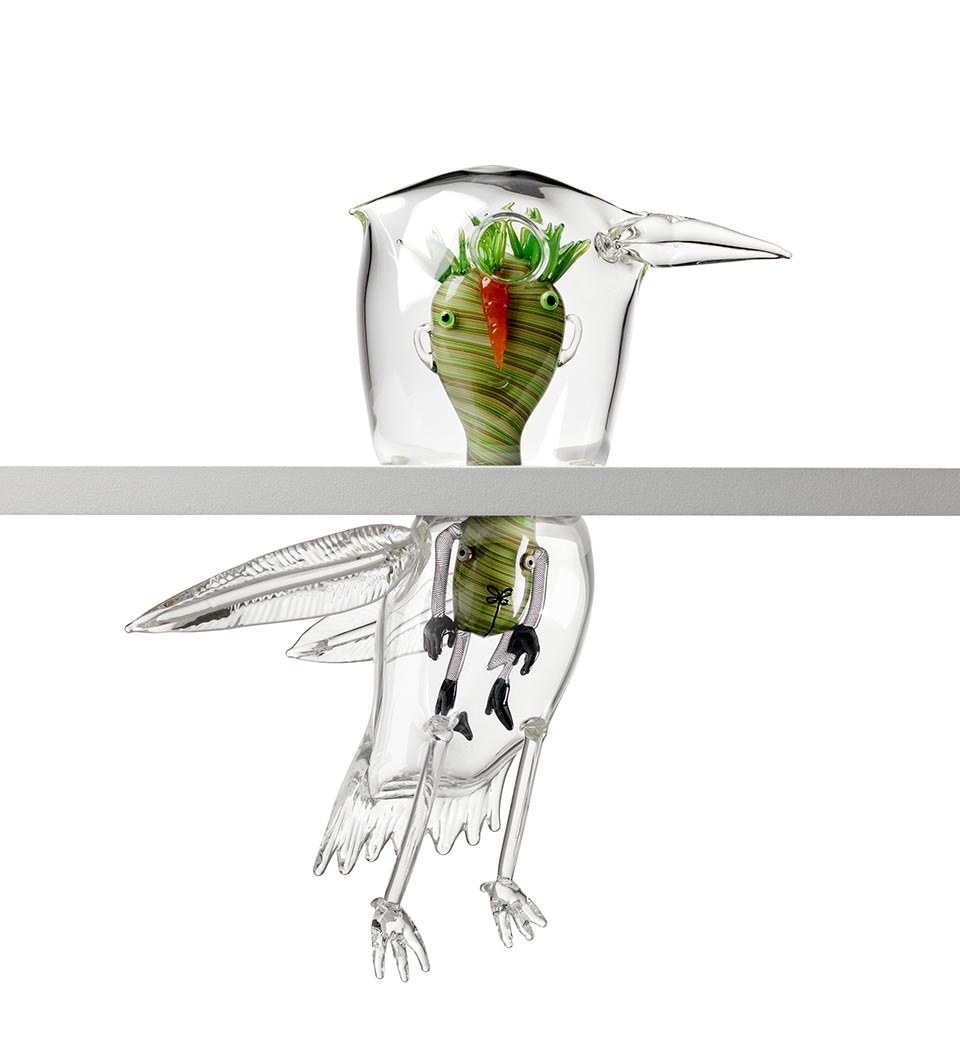 Flaming Stegasaurus
This stegosaurus eagerly holds a bone in his mouth. It does not make a lot of sense – they were vegetarians. Perhaps this one is playing fetch. It is generally accepted that the plates on the spines of stegosauruses served the function of regulating heat.
This one seems cheerful enough with the plates blazing. There is no evidence that these creatures wore such dapper boots.
Portly AutoBird
Custom cab, air ride. Telescopic shocks, dumped to the weeds. Retro styled. Freshly built up, new fearless rearend. Minimal rust for age. Complete service history and 19 inch wheels. Pleasant leaf spring. This vehicle will not disappoint.
Three-Tone Potato Fish Car
With factory dress-up kit. Powerglide auto, All new everything. Big new donk. Exceptional quality restoration of an absolute classic. Every nut, bolt and rubber replaced. Genuine roadrunner, this hot-rod handles like a go-kart. Super nice and a real deal.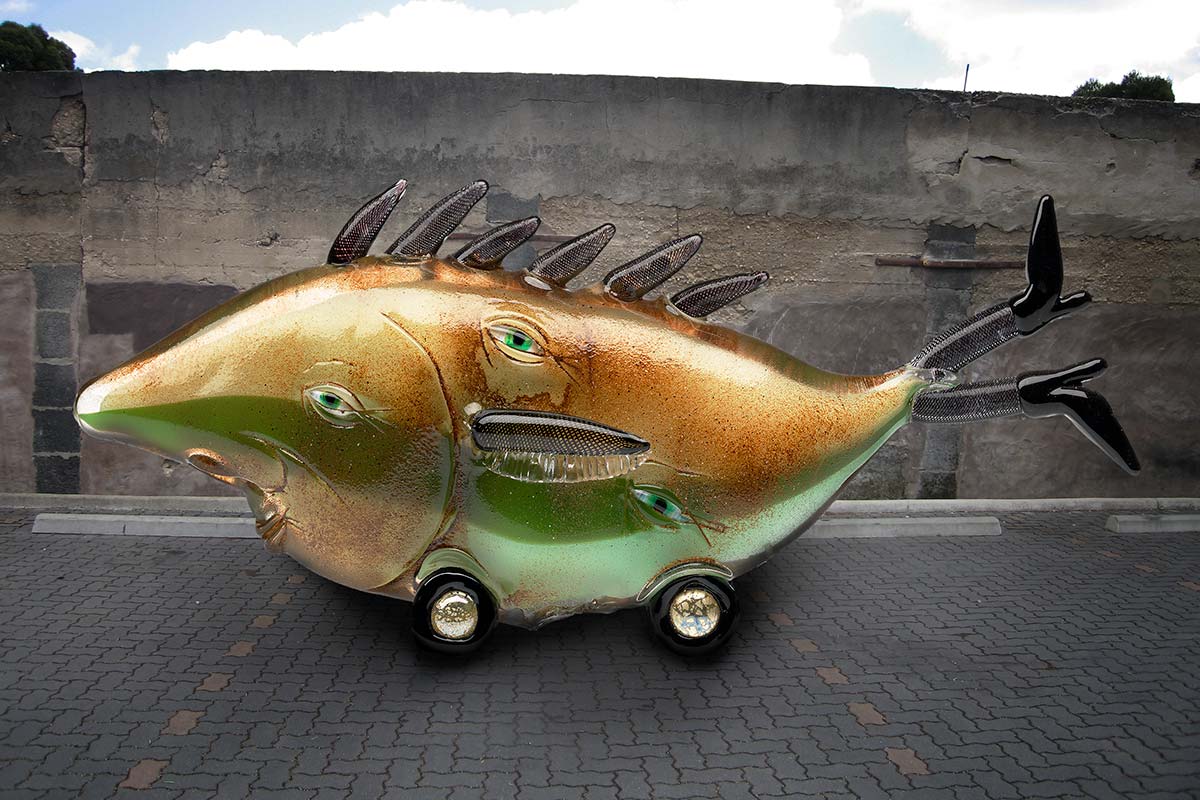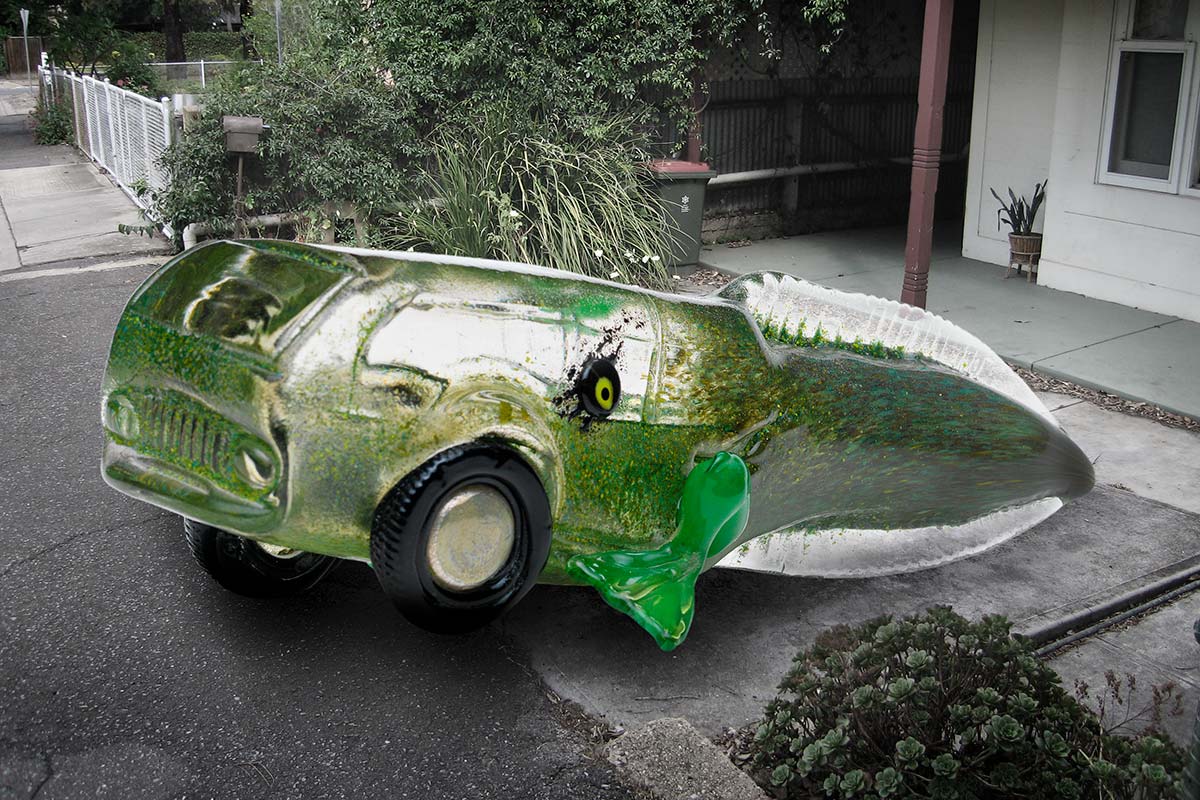 Tadpole Truck
The ultimate in rare, nostalgic, off-road machines: Safari windows, Original carpet. Mature enthusiast owner. Low miles. Immaculate condition. Comes with show trophies including 'best of show'. Actual missing link between amphibians and mobile homes. Must be seen to be believed.