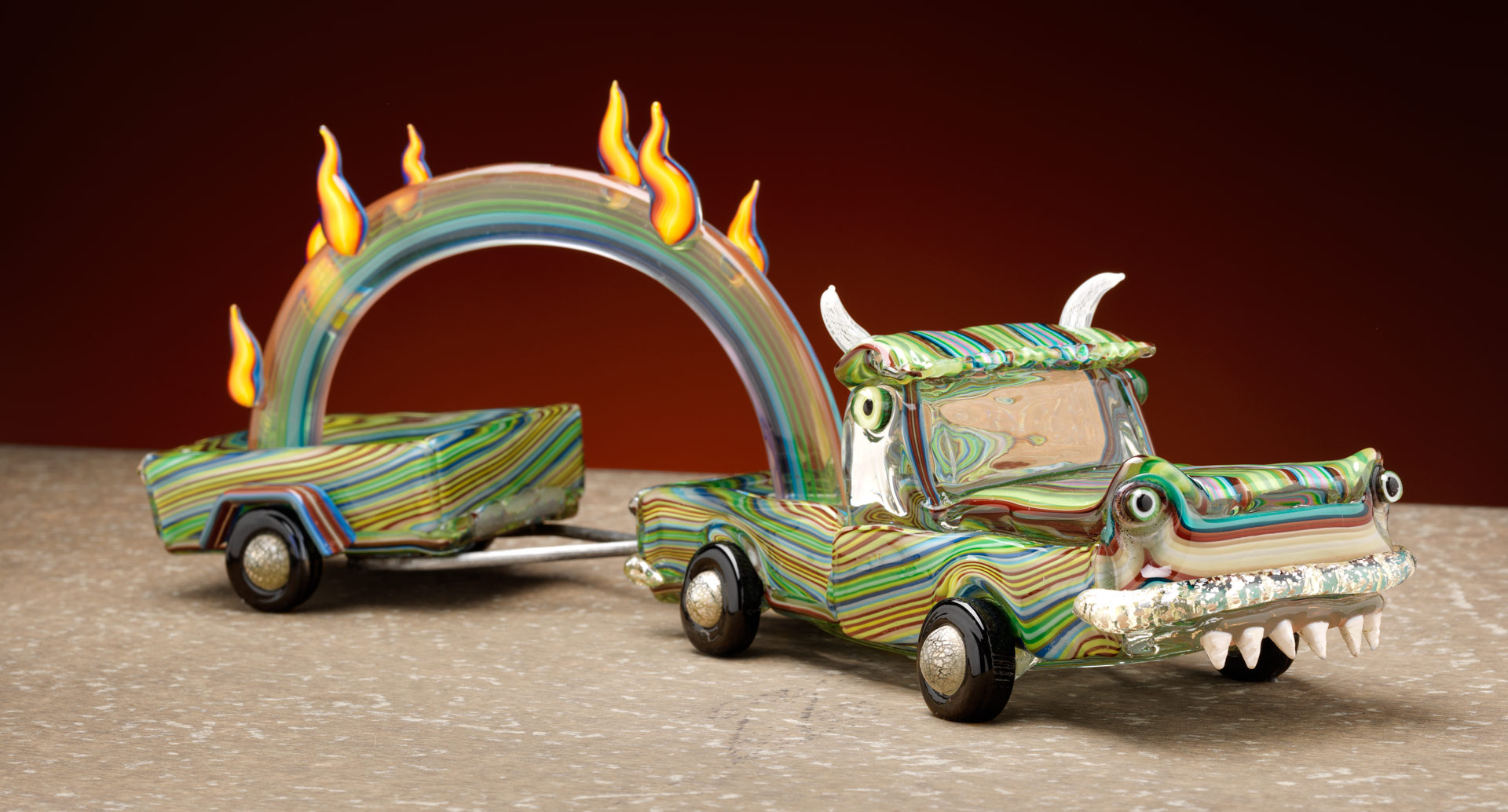 Tom Moore: Abundant Wonder exhibition opens at the National Art Glass Gallery at Wagga Wagga.
The Abundant Wonder exhibition has left South Australia for the National Art Glass Gallery in Wagga Wagga, New South Wales.  This is the third stop of the JamFactory Icon Touring Show.
It is exciting and amazing to see this show tour across Australia and reach new audiences.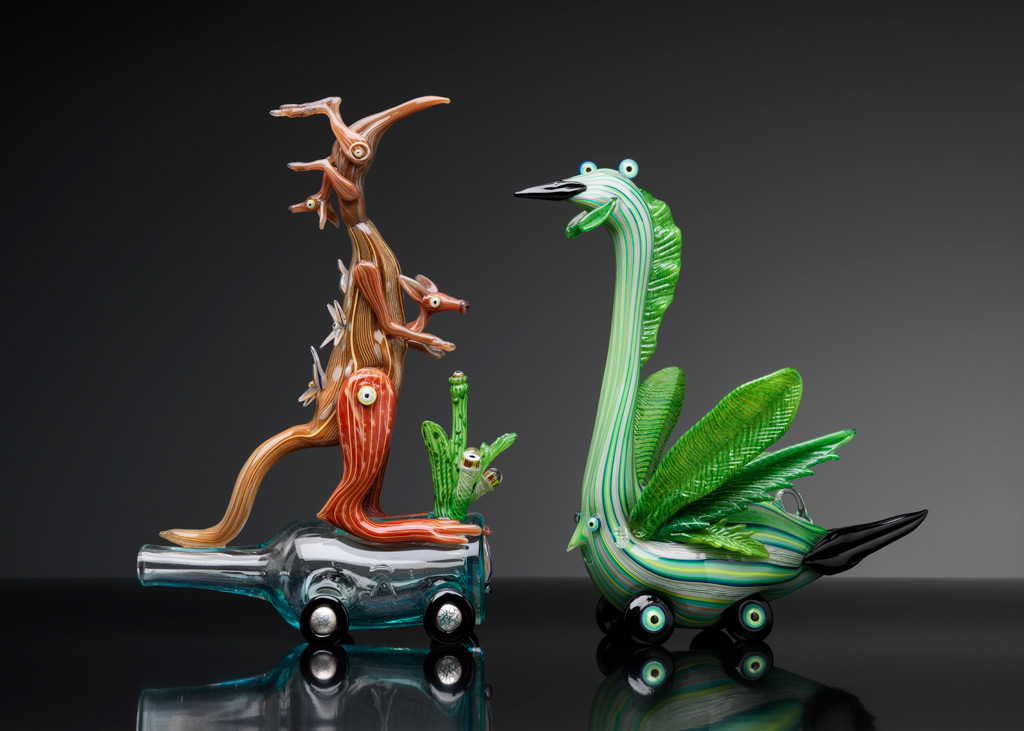 It is open to the public from Saturday 8th May and runs until Sunday 4th July 2021.  There is a Family Morning Tea event from 11am-12pm on Saturday 8th May where Tom will be talking about his art practice (bookings essential, please contact the gallery).
The children's drawing competition continues to run, with a new competition opening up at each venue.  Children 5-12 are encouraged to enter for the chance to have their drawing made into glass.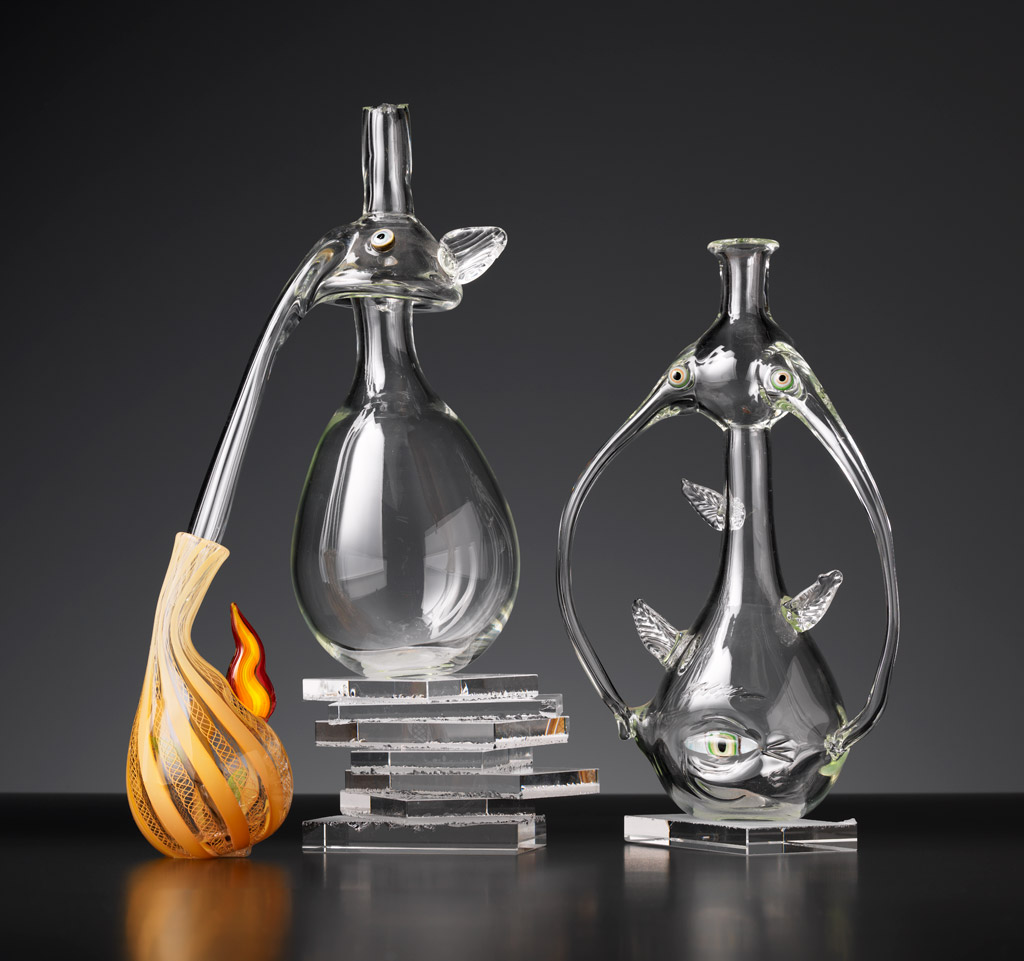 There will be Abundant Wonder books, colouring books, the tea towel and a selection of paperweights for sale at the gallery.  For information on purchasing works from the exhibition please contact the gallery.
Wagga Wagga Art Gallery
Civic Centre
Corner of Baylis and Morrow Streets
Wagga Wagga NSW, 2650
ph (02)6926 9660
e: gallery@wagga.nsw.gov.au