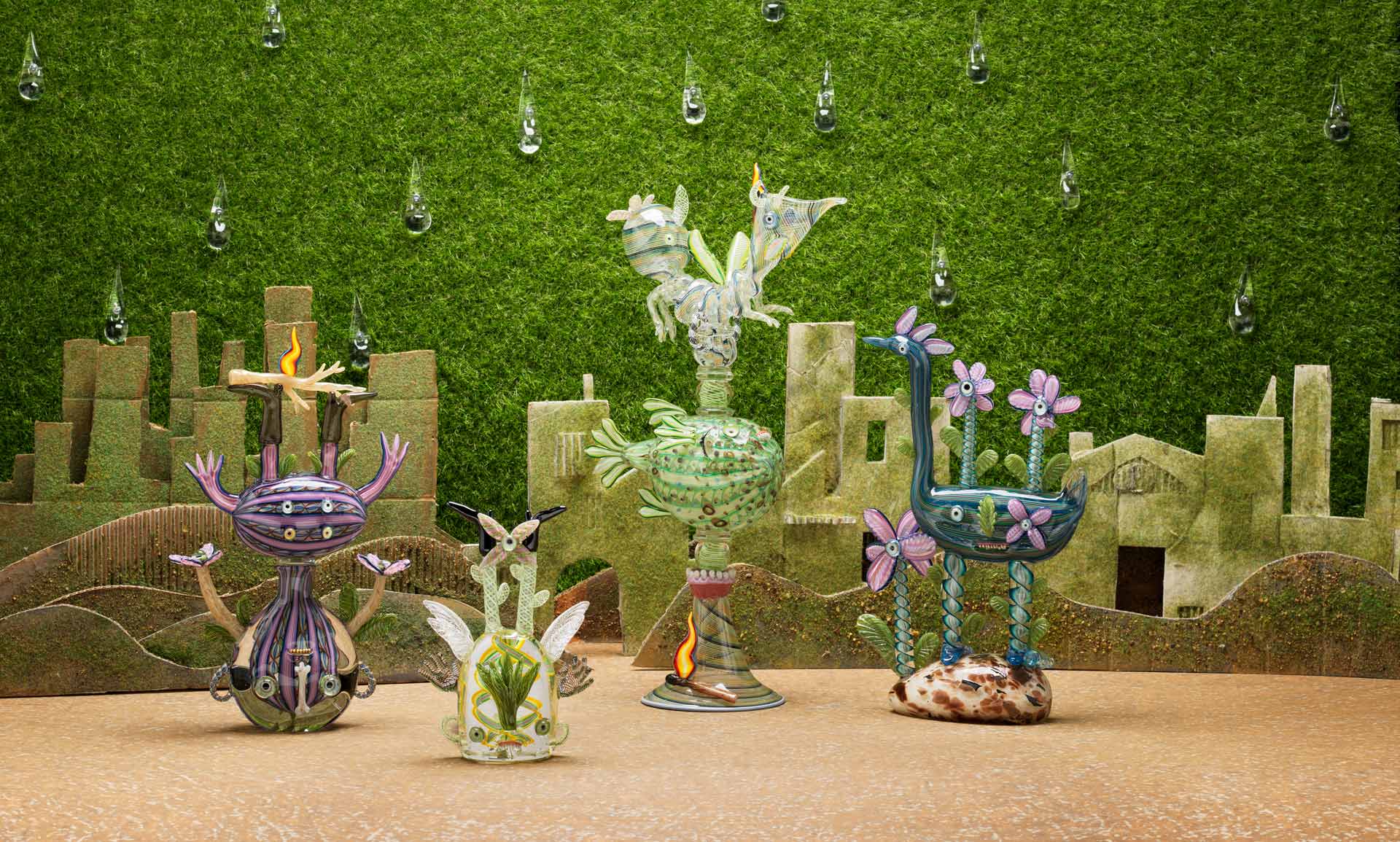 A delightful new exhibition travelling to Beaver Galleries, Canberra just in time to be able to see it in person!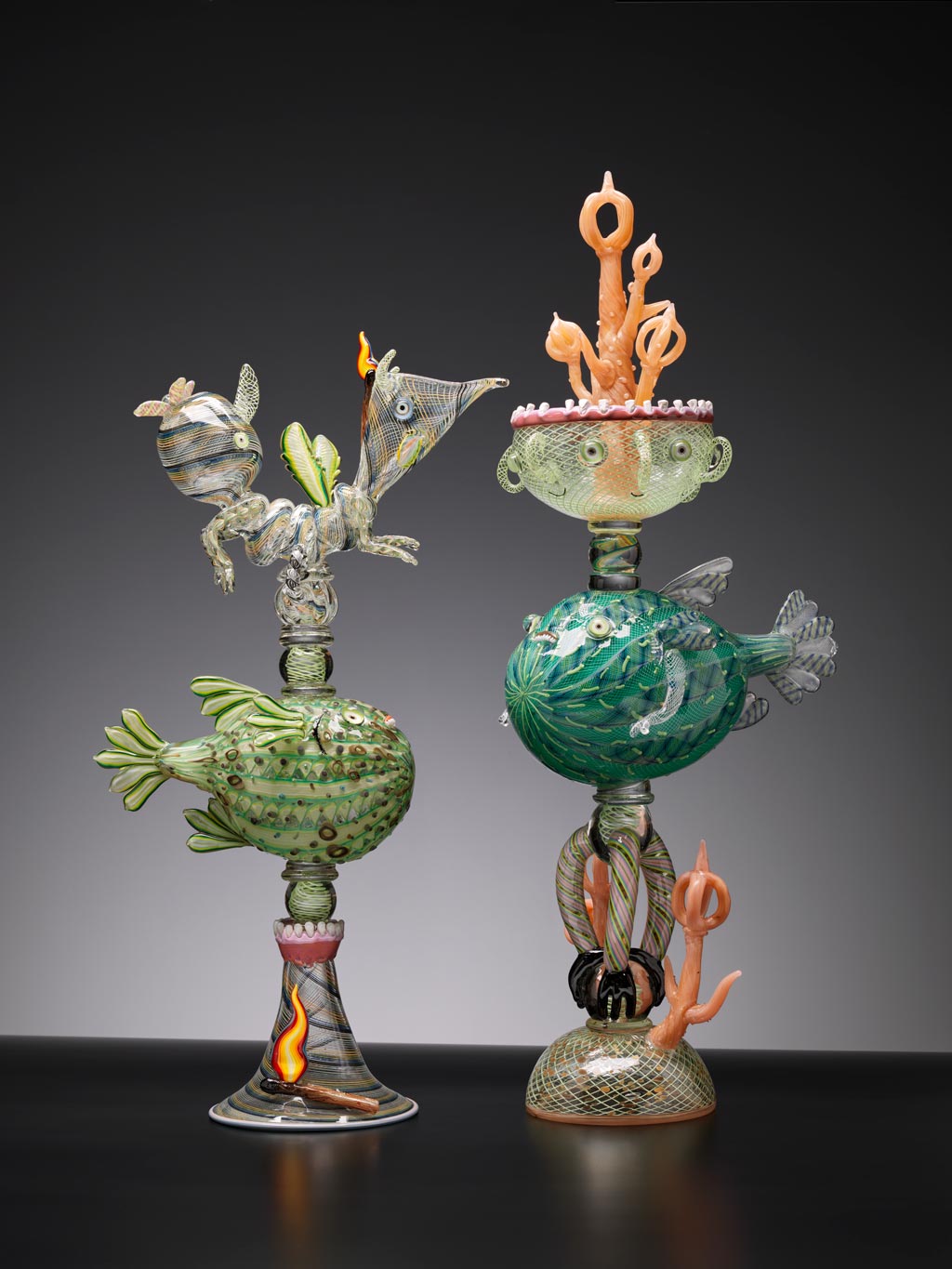 Glassorama-BioDrama! Diorama all the ding-dong-day! is an exhibition opening at Beaver Galleries in Canberra on the 4th November and running until the 21st November 2021.
Building upon the installation ideas and themes explored in the Railway Station Dioramas earlier this year, Tom has developed a new body of work which embraces the diorama and pushes glass installation in new directions – mostly chasing it's own tails and fins as eleven turntables are used to create three dramatic scenes; The City, Astro Rain, and The Sky.
Railway dioramas Kitchen Curtains, Worktime and Primordial Grotto feature in the show as framed photographic limited edition prints.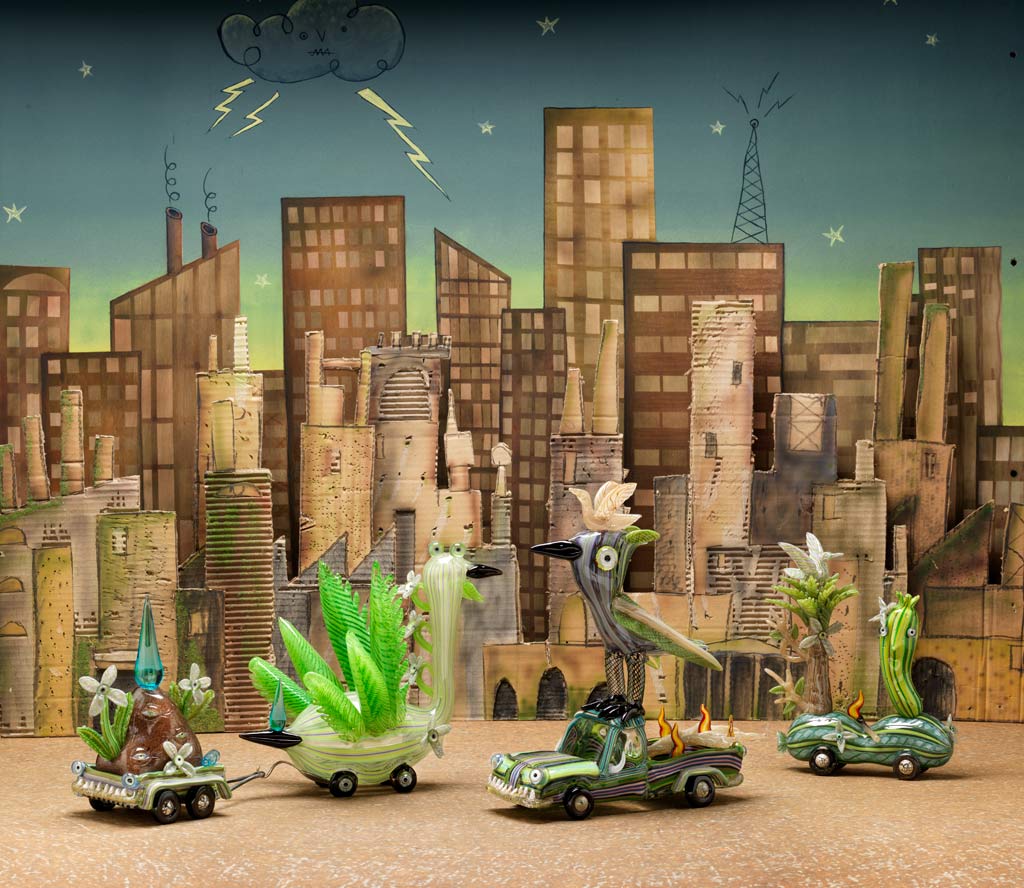 There's a lovely conversation ArtCollector with Tom about the work here, describing process and ideas and why Mycelium Manikin has so many eyes.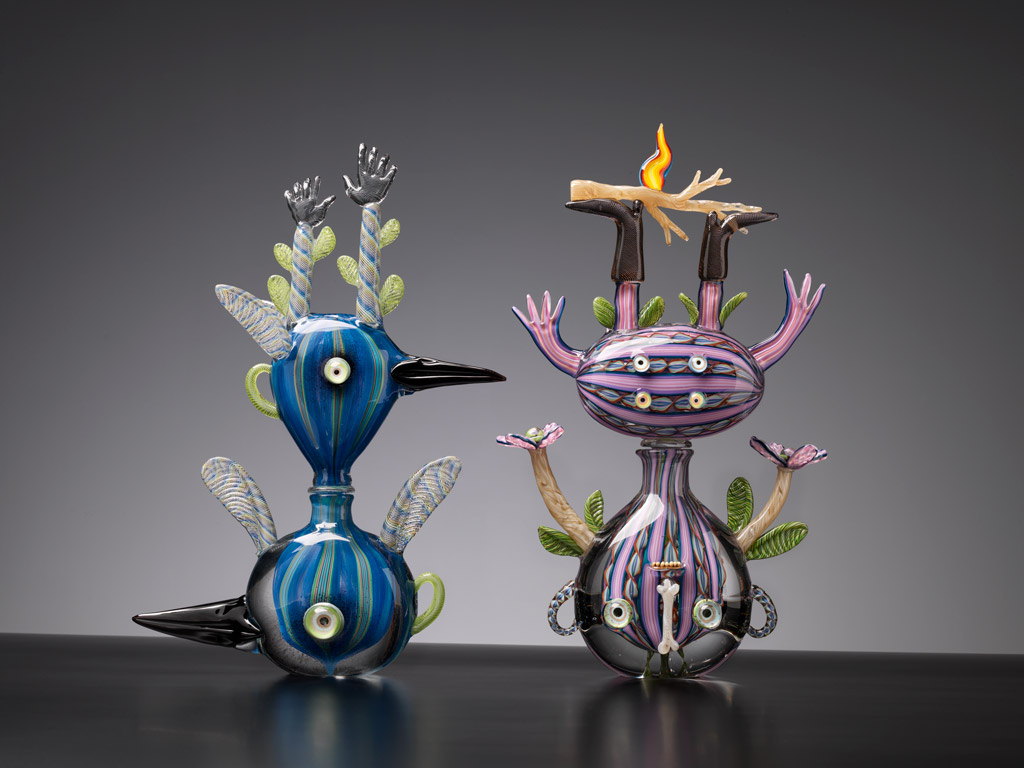 Unfortunately Tom is unable to attend the opening in person, but is grateful that the exhibition can be visited and seen, and that Beaver Galleries took on the installation themselves (which deserves a round of applause!)
Please enjoy!
Beaver Galleries
81 Denison Street
Deakin, ACT
02 62825294
Tuesday-Sunday 10am-5pm
https://artcollector.net.au/video-pull-focus-with-tom-moore/