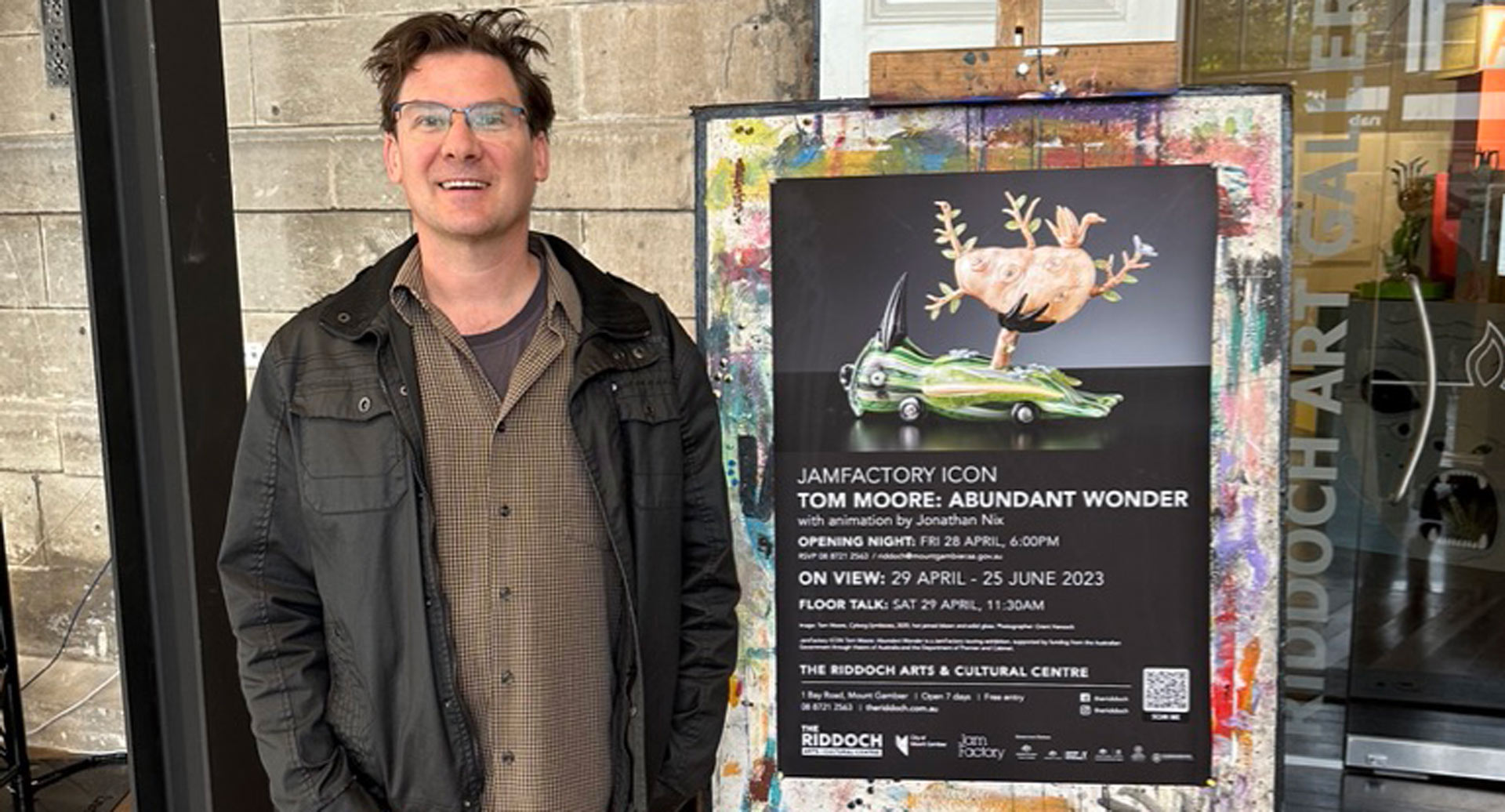 The JamFactory Icon Abundant Wonder Tour goes to The Riddoch Arts and Cultural Centre in Mount Gambier.
Second to last installation of Abundant Wonder! How strange that it will be finishing soon, it's become such a part of our lives these last three years as it's been touring, and many years in the planning and making before that.
This is the penultimate exhibition of the tour and as it's drawing to a close I wanted to highlight the drawings and paintings that Tom has made.  Some, like the one above, were made for his Agents of Incongruity show, the graduate exhibition of his Phd research.  These blocks are scattered throughout the exhibition.  They are based on children's stacking blocks and are full of detail.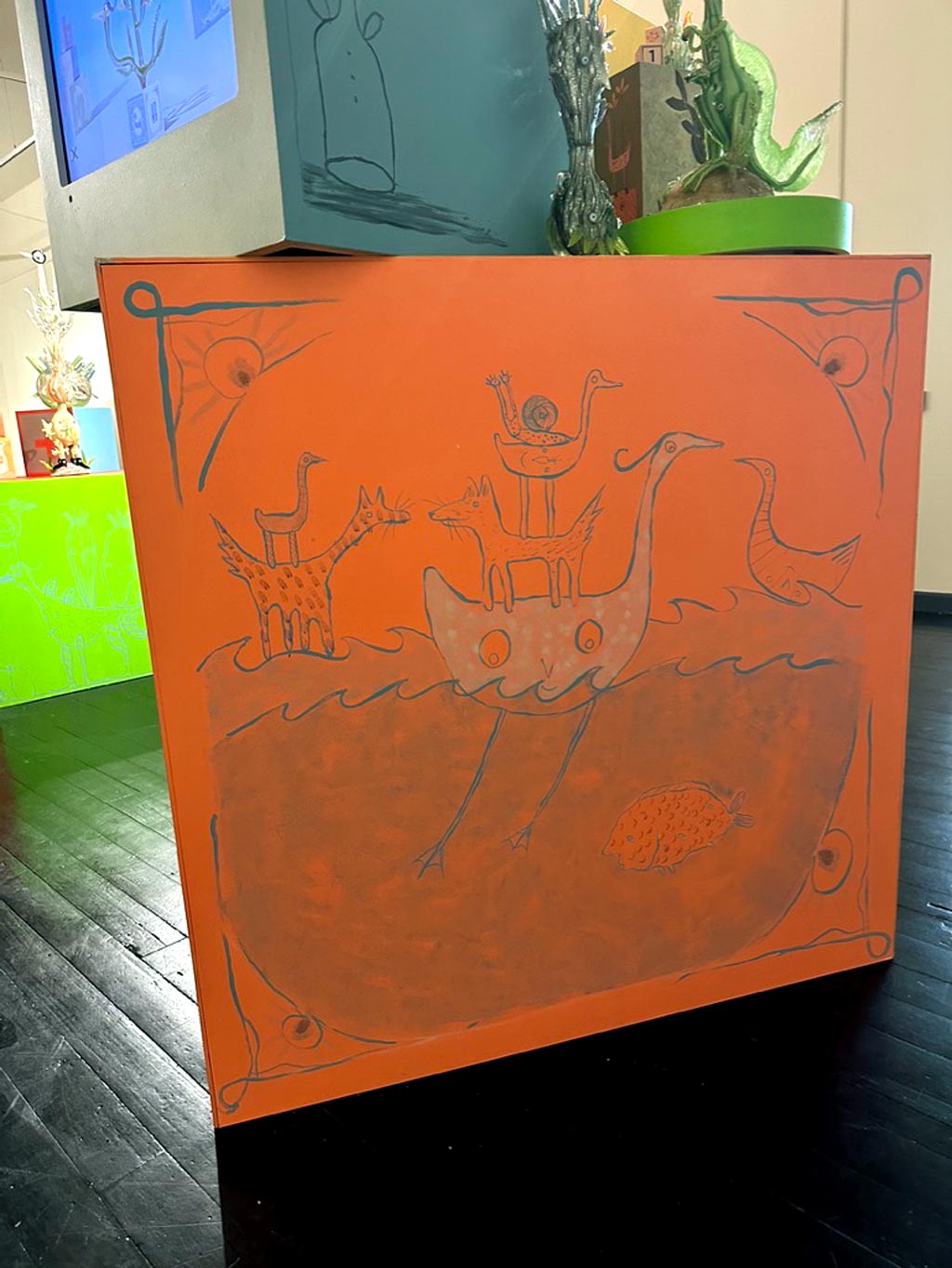 That idea then evolved into the exhibition furniture – stacking blocks scaled up and painted in the spirit of an educational toy, often with letters or numbers.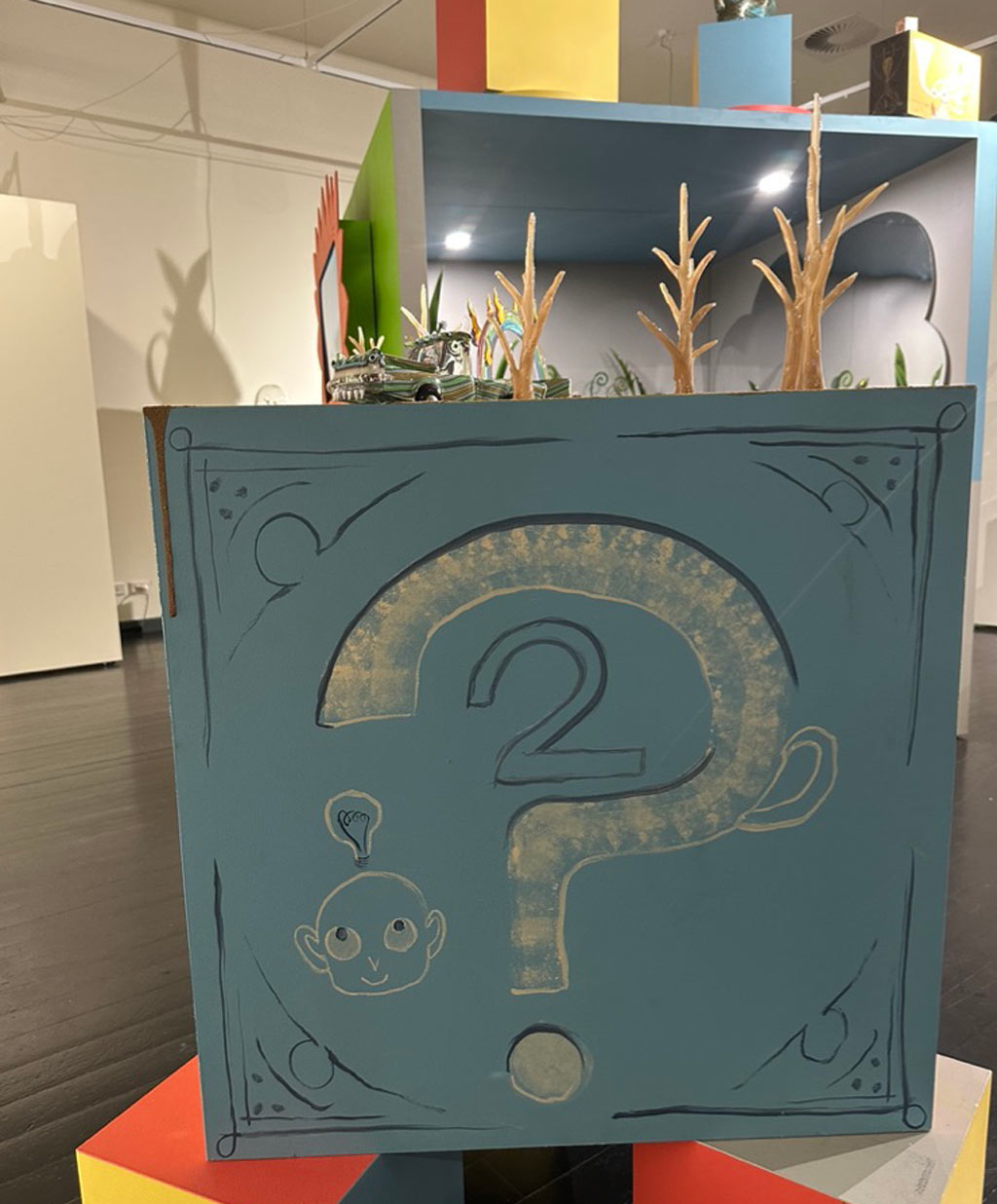 The exhibition has grown over the tour, as throughout the first year or two, Tom painted new scenes at each venue, often linking them to festivals or landmarks the city is known for.  It has become even more of a visual feast, with glass interacting with paintings, and drawings tucked away to be discovered upon a second viewing.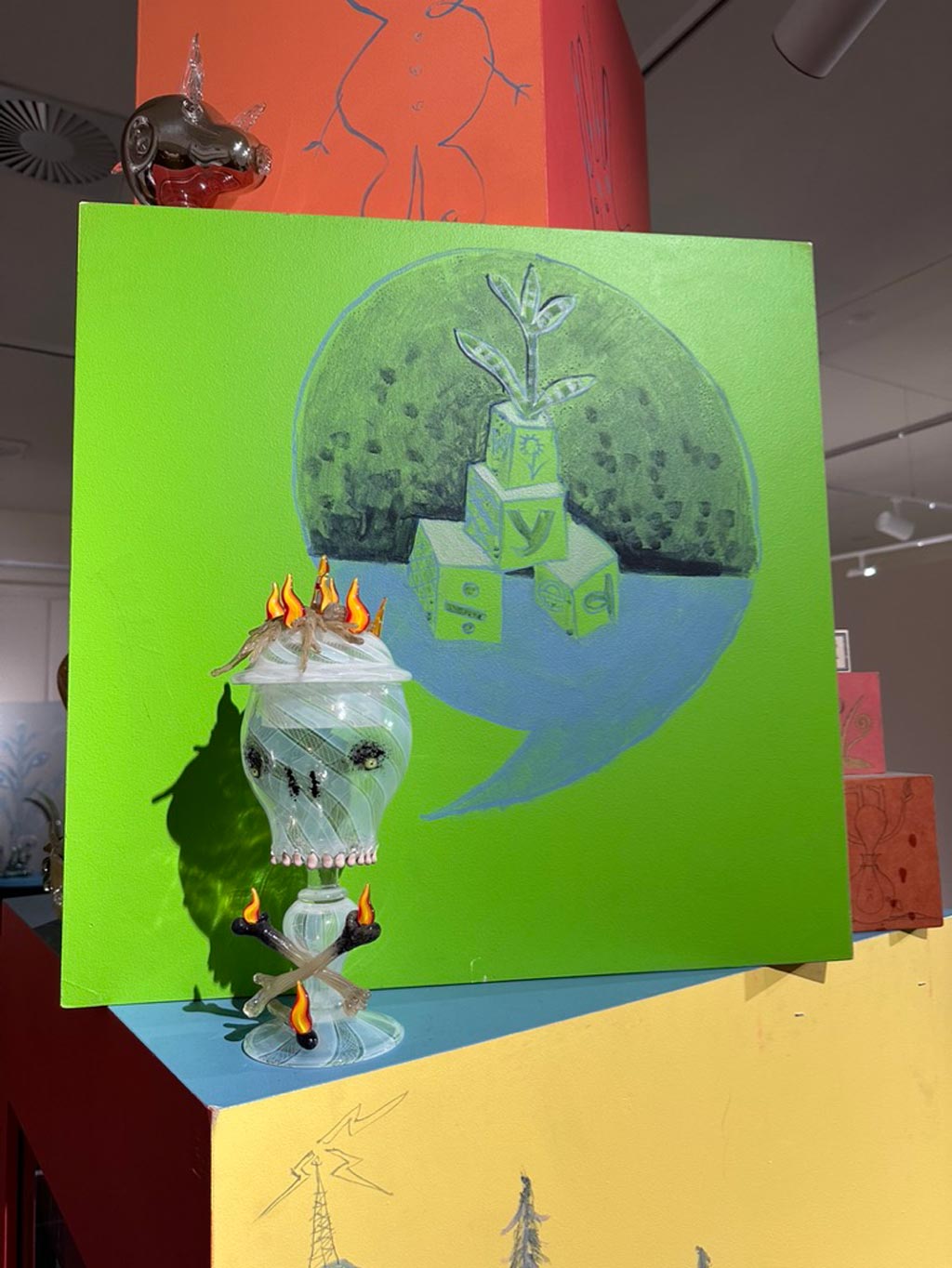 It is on from the 28th April until the 25th June.  The Riddoch is at 1 Bay Road, Mount Gambier, SA and is open Monday to Friday 10am-5pm, and Saturday and Sunday 10am-2pm.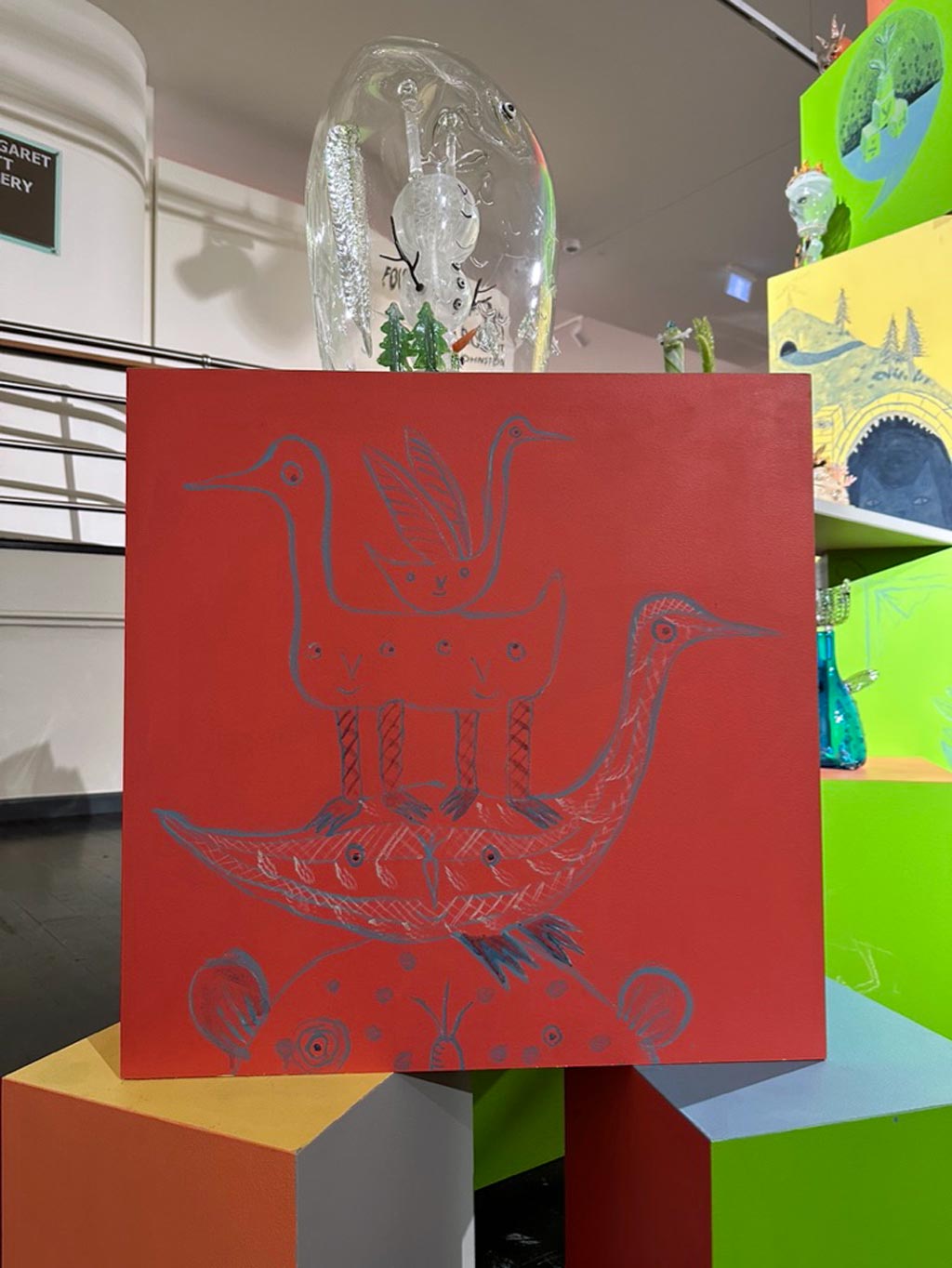 So many paintings, on so many surfaces, at such different scales – it truly is Abundant Wonder!