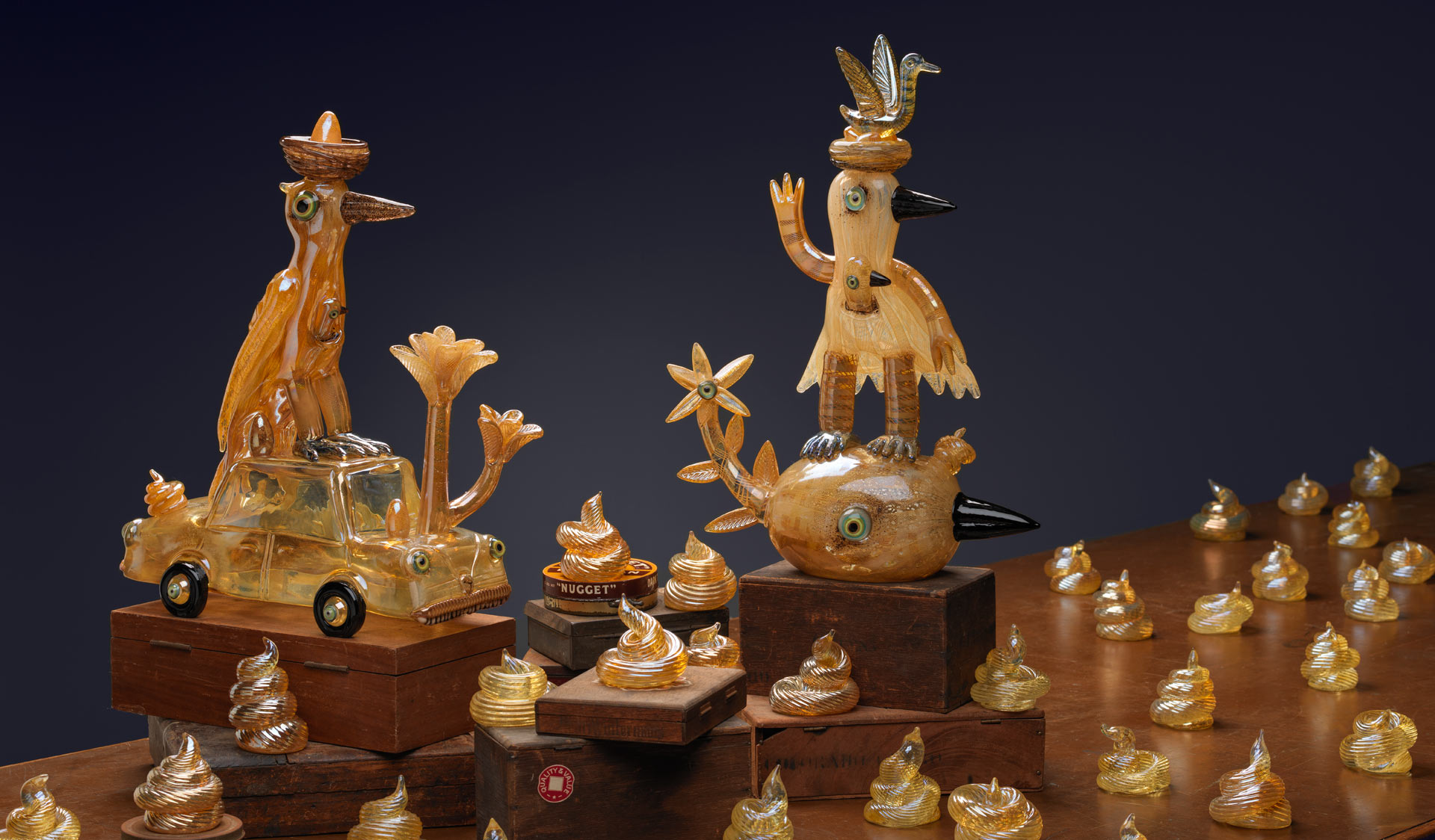 A magnificent gold exhibition to celebrate JamFactory's 50 years of Craft and Design.
50 years showcasing the JamFactory studios of Ceramics, Furniture, Glass and Metal.
Tom was a JamFactory trainee from 1995-96 and then further worked in the Glass Studio as a hirer and then as part of the staff for 15 years.  Today he is still working at the Jam blowing glass and partnering with them for projects and exhibitions.
The celebration event is a large group exhibition, showcasing 50 alumni of the JamFactory's Trainee/Associate Program with the focus being something gold, as per the traditional gift that is given for a 50th anniversary.
Tom writes:  JamFactory has been central to my life trajectory: from training in (the golden age of) the mid 90's to an established career and recognition within a supportive interconnected community.  
It is a great honour to be a part of this commemoration.
In keeping with the classic 80's Spandau Ballet song Gold, I think it's important to always believe in my soul… accordingly, I decided to use this process to update some of my greatest hits!
It turns out that a golden metallic appearance can be produced by melting a thin layer of silver onto the surface of hot glass early in the forming process and subsequently exposing the completed ornamental subject to a rich blast of flame.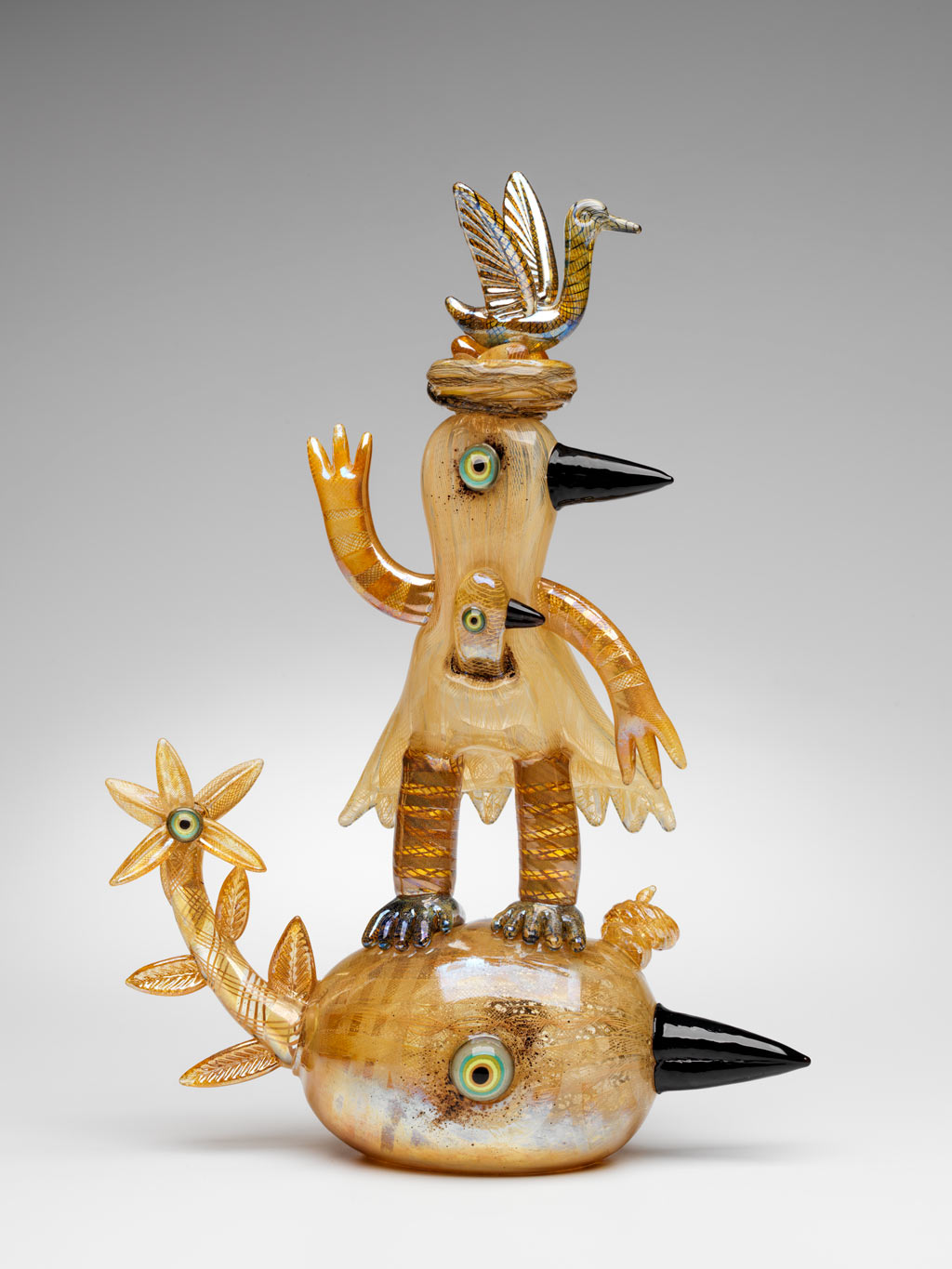 Who doesn't like a Shiny Hooligan or a tasty Nugget?  You've got the power to know.  You're indestructible!
Unfortunately, these are not….
dishwasher safe.
The Gold Nuggets are a signed limited edition of 50 and are available to purchase from the JamFactory.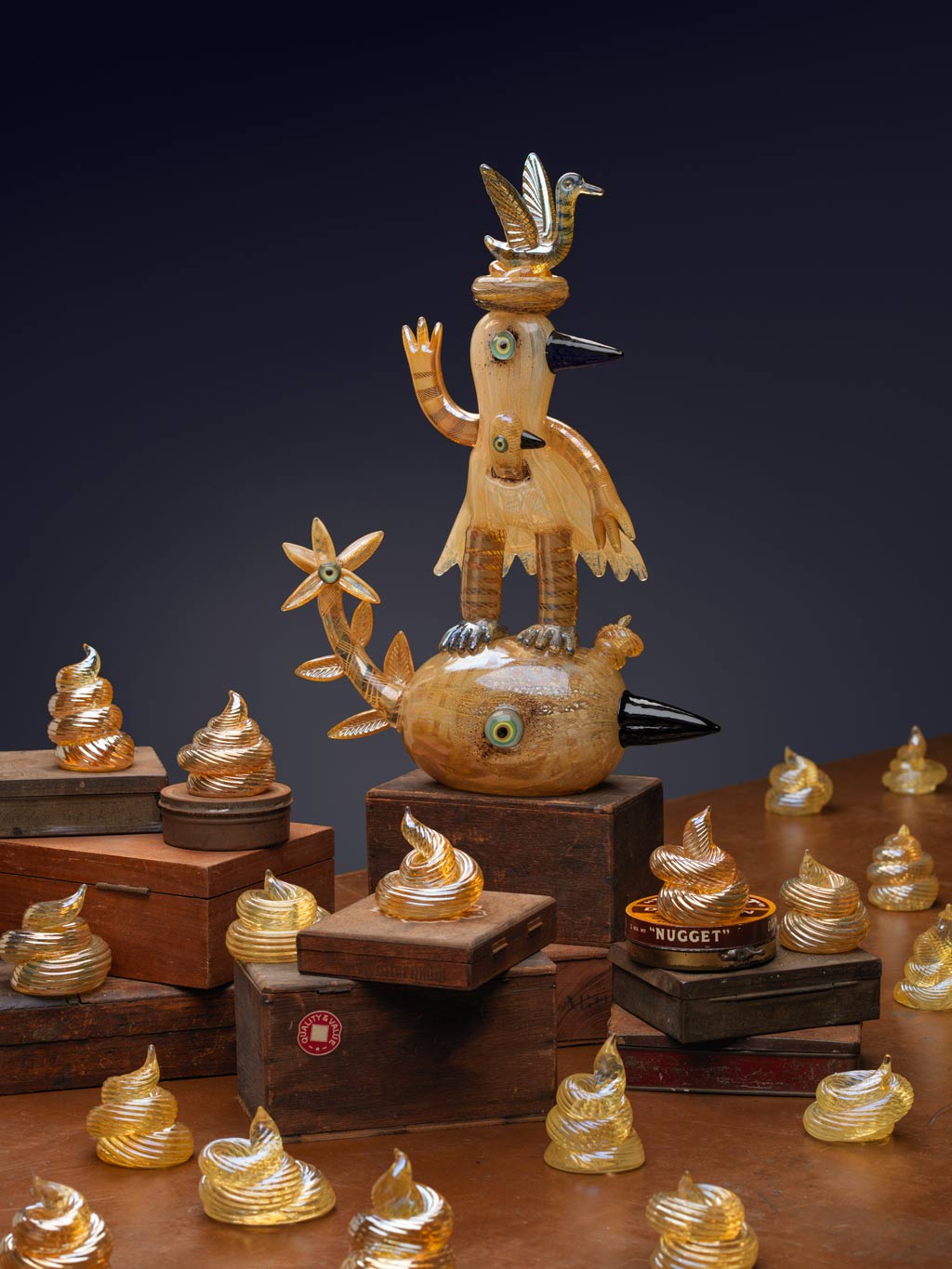 The exhibition runs from 21 July-17 September at the JamFactory, Adelaide.
Pieces in order of appearance:
Shiny Hooligan, 2023, 38 x 32 x 14cm
Goldy, 2023, 40 x 29 x 13cm
Gold Scene, 2023 featuring Goldy, and Gold Nuggets
Photographs: Grant Hancock