Abundant Wonder comes to life with animations and soundtracks by Jonathan Nix.  Playing simultaneously on 5 different screens, the glass creatures come to life.
Chorus of Wonders
is an animated short film featuring the glass characters of the
Abundant Wonder 
exhibition.  Tom teamed up with Jonathan Nix who produced both the animation and the soundtrack.  The exhibition is greatly enlivened by 
Chorus of Wonders 
which play simultaneously on 5 different screens in the exhibition space, creating a truly immersive experience.  It is wonderful to see the characters both in the exhibition and also shown on screens, interacting in their home environments.
Jonathan has created a series of stories that interweave and loop back around, building on each other and ultimately culminating in a true chorus of wonder.  And funny to boot.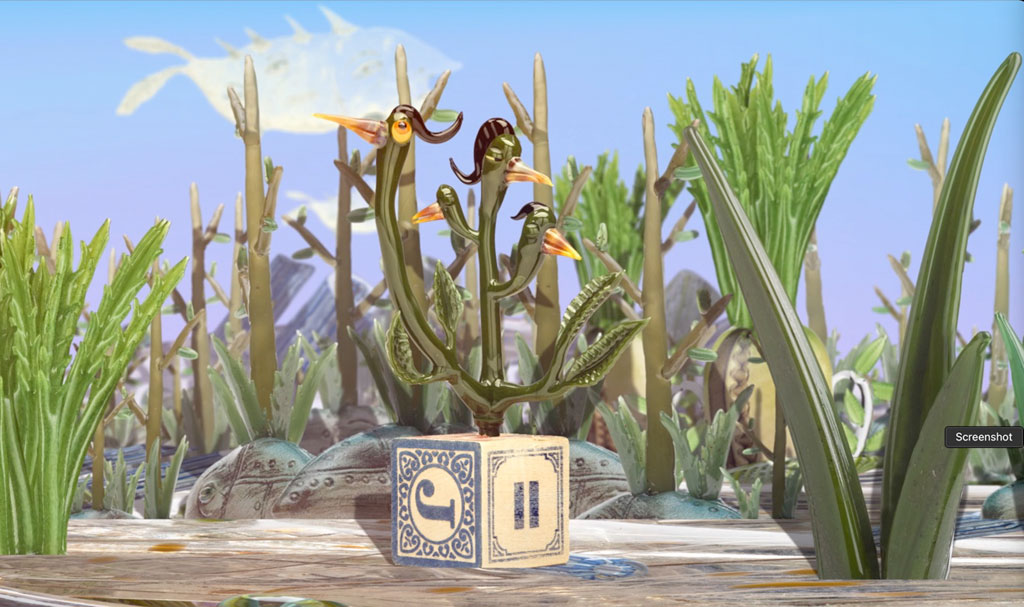 Jonathan was commissioned to undertake this work with support from ArtsSA, and we are very grateful for their assistance.
To view Chorus of Wonders go HERE.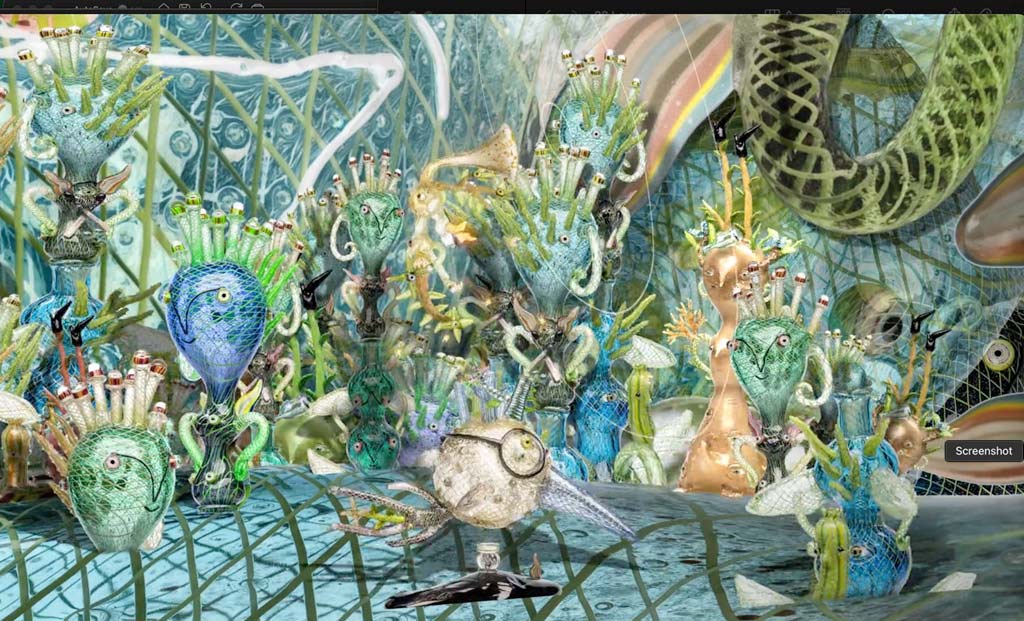 Revisiting The Bureau of Comical Ecologies.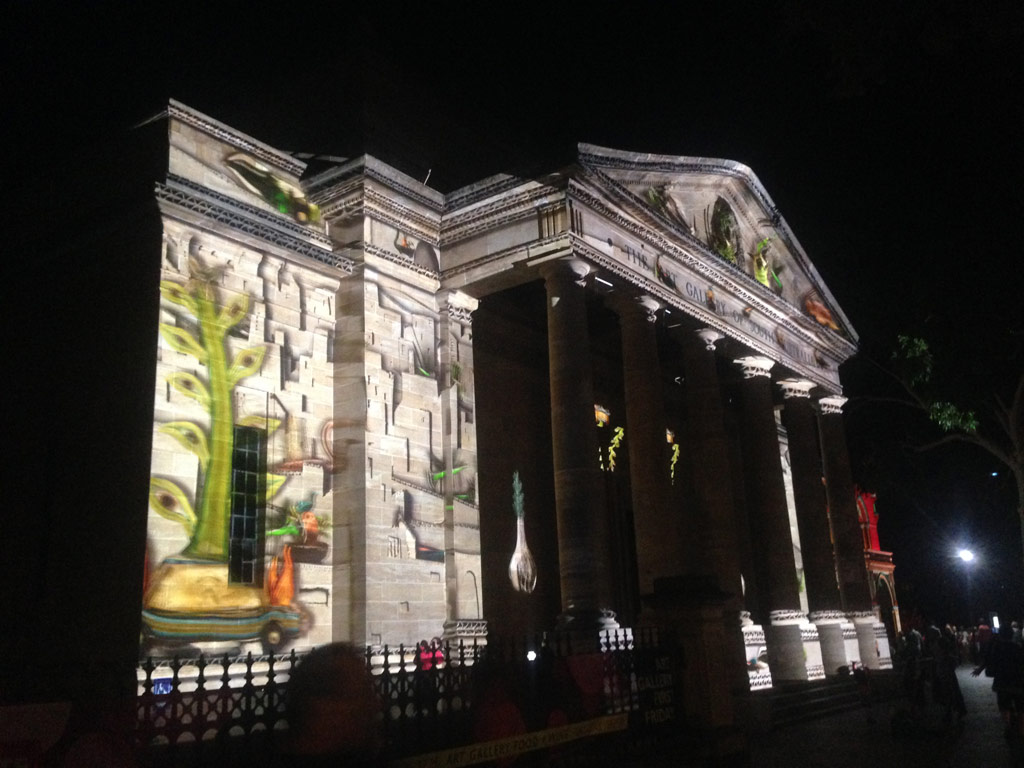 In the 2016 Adelaide Biennial Magic Object Tom was invited to have his works animated and projected onto the Art Gallery of South Australia as part of the Fringe Illuminations.  He stated, 'Working with The Electric Canvas on this project was an absolute career highlight.  I was very excited to work with the lead animator Jonathan Nix.  The finished short movie presents the glass characters in a cyclical climate-change narrative that ranges from idyllic beginnings to total pandemonium and back again.  The combination of ancient craft techniques with digital technology offers seemingly unlimited possibilities for entertainment and expression.'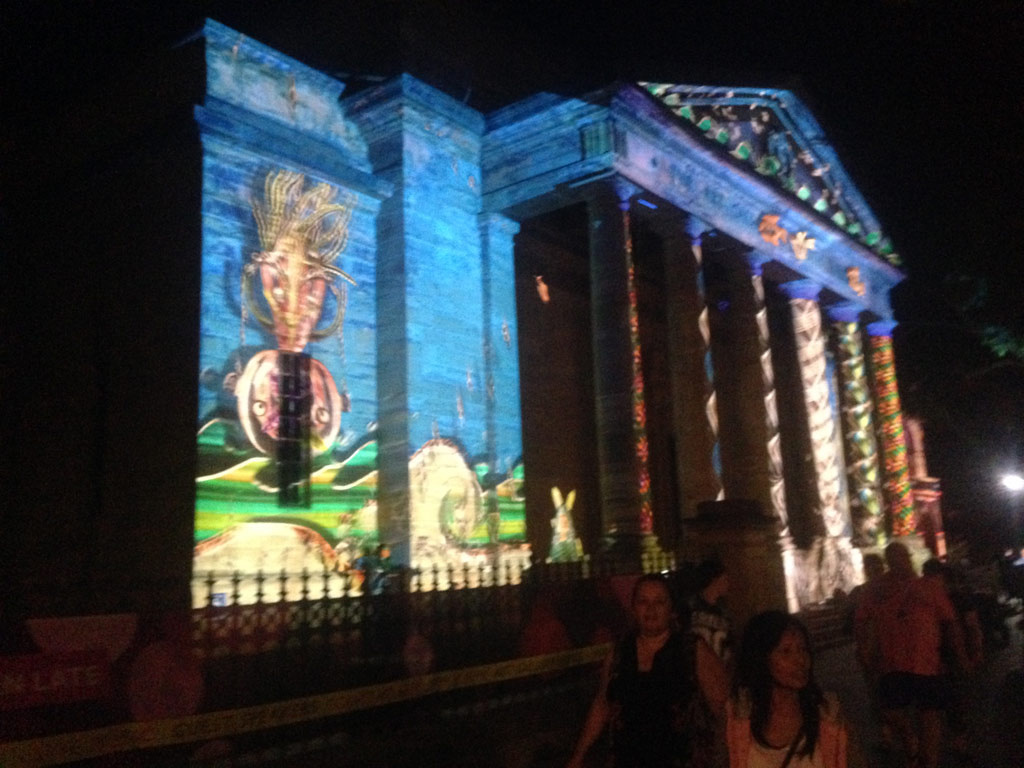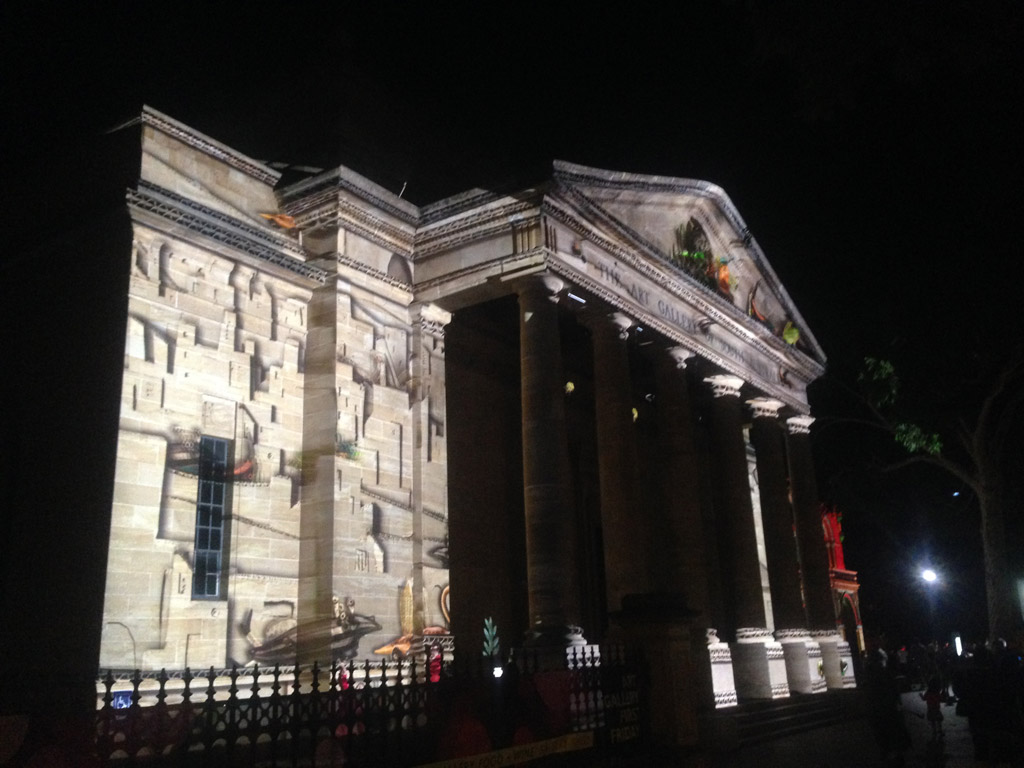 To view The Bureau of Comical Ecologies go HERE.
Flaming Stegosaurus being put through the motions.