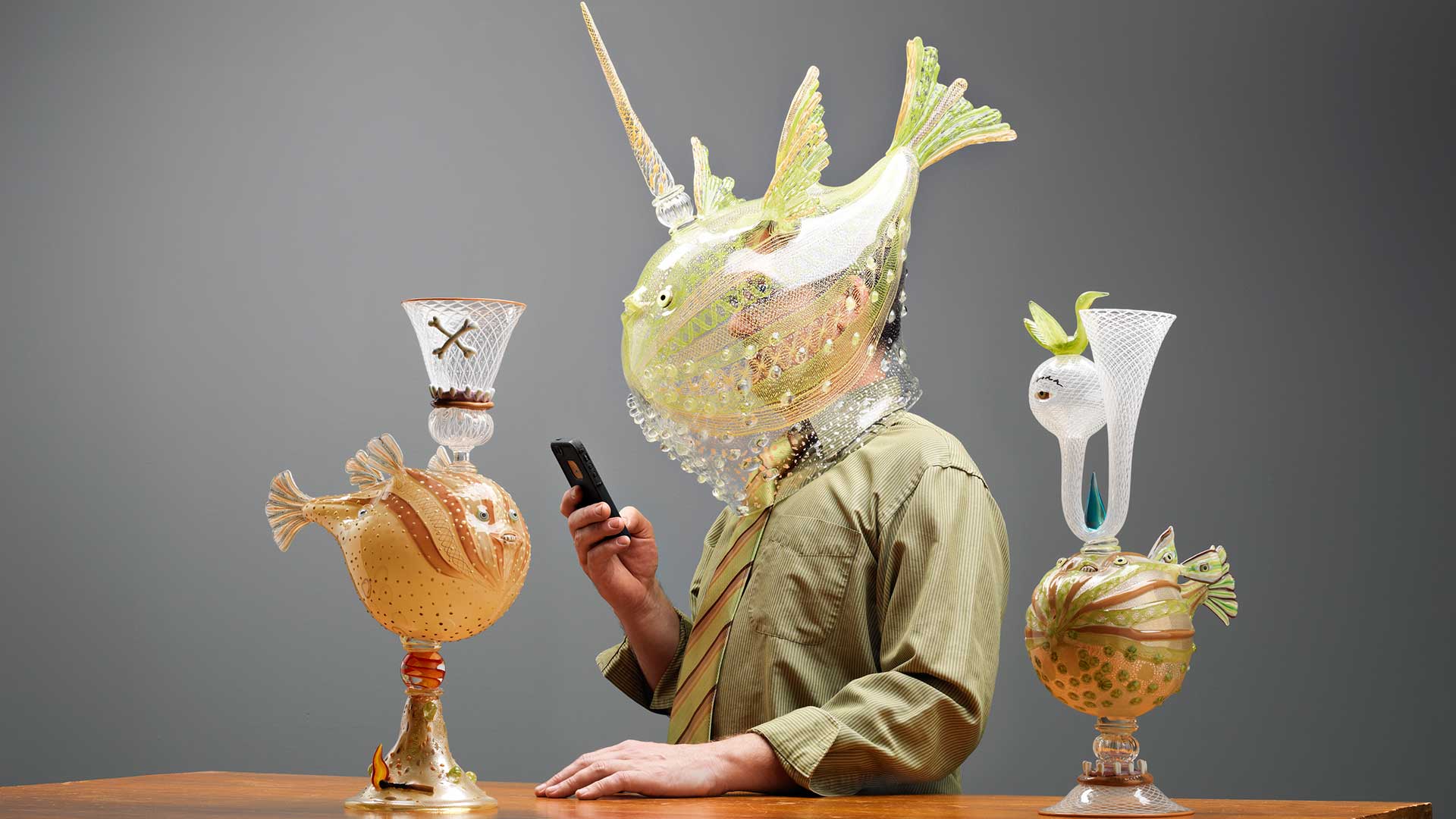 Tom wins the 2018 Tom Malone Prize at the Art Gallery of Western Australia for his piece, Pyrotechnic Pufferfish.
Tom won the 2018 Tom Malone Prize at the Art Gallery of Western Australia for his piece, 
Pyrotechnic Pufferfish
.
These pufferfish were inspired by a photograph of an actual stuffed puffer, Wunderkammers, (or Cabinets of Curiosity) that Victorian collectors used to exhibit their displays of curious and bizarre, manmade and natural objects and the Cappricio glass designs of the 15th century.  Tom later visited this exact pufferfish in La Specola in Florence Italy, while investigating the grottoes, the grotesque and early alchemic and renaissance glass that features in his PhD candidature.
The judges commented:
"Over the years, he has given Australian and international audiences access to new creatures in glass as he has been responsible for the evolution of countless strange types of hybrid species. And now we have his Pyrotechnic puffer fish. It is a remarkable breed that comes into being via a gamut of historical Italian references to the famed properties of glass that would shatter if touched with poison and more modern and contemporary surrealism. We love it for its detail, its evidence of glass mastery, its straight-faced hilarity, dazzling technical spirit, and, above all, for seeming to come straight out of a dream as most of Tom's creatures do. It really is like nothing we have seen before. Tom won the Tom Malone Prize in 2013. He is now, therefore, the fourth of the double winners of the Prize, joining Cobi Cockburn, Jessica Loughlin and Clare Belfrage in this position. With this award, he is part of a truly elite group of Australian artists excelling in this most demanding of mediums."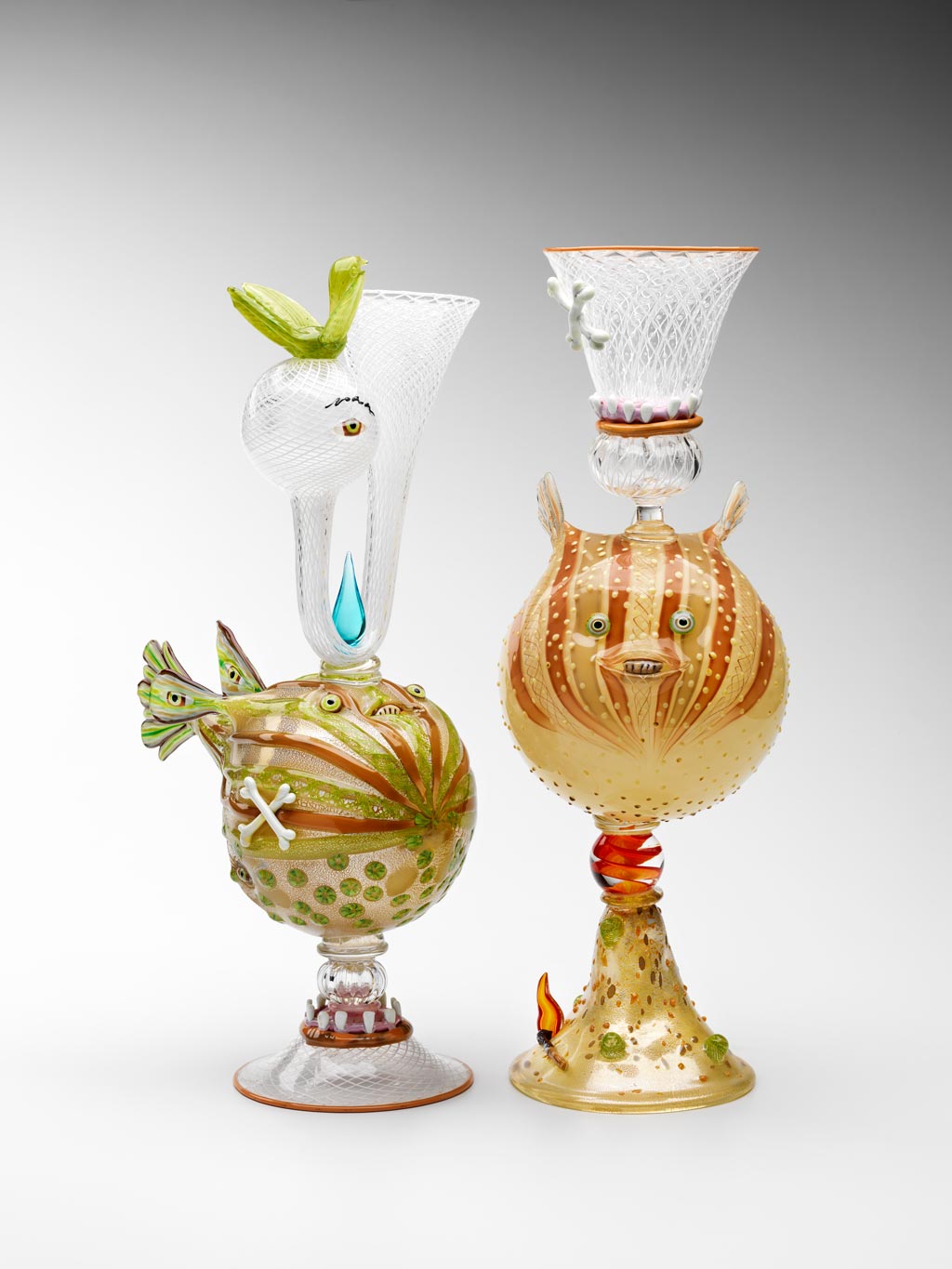 Pyrotechnic Pufferfish – 2018
The Art Gallery of Western Australia published Contemporary Australian Glass: The Tom Malone Prize 2003-2017 which features essays by Robert Cook, Curator of Contemporary Design and International Art Curator on the winning artists and their practice.  Tom's piece, Buff Sandy was the 2013 winner.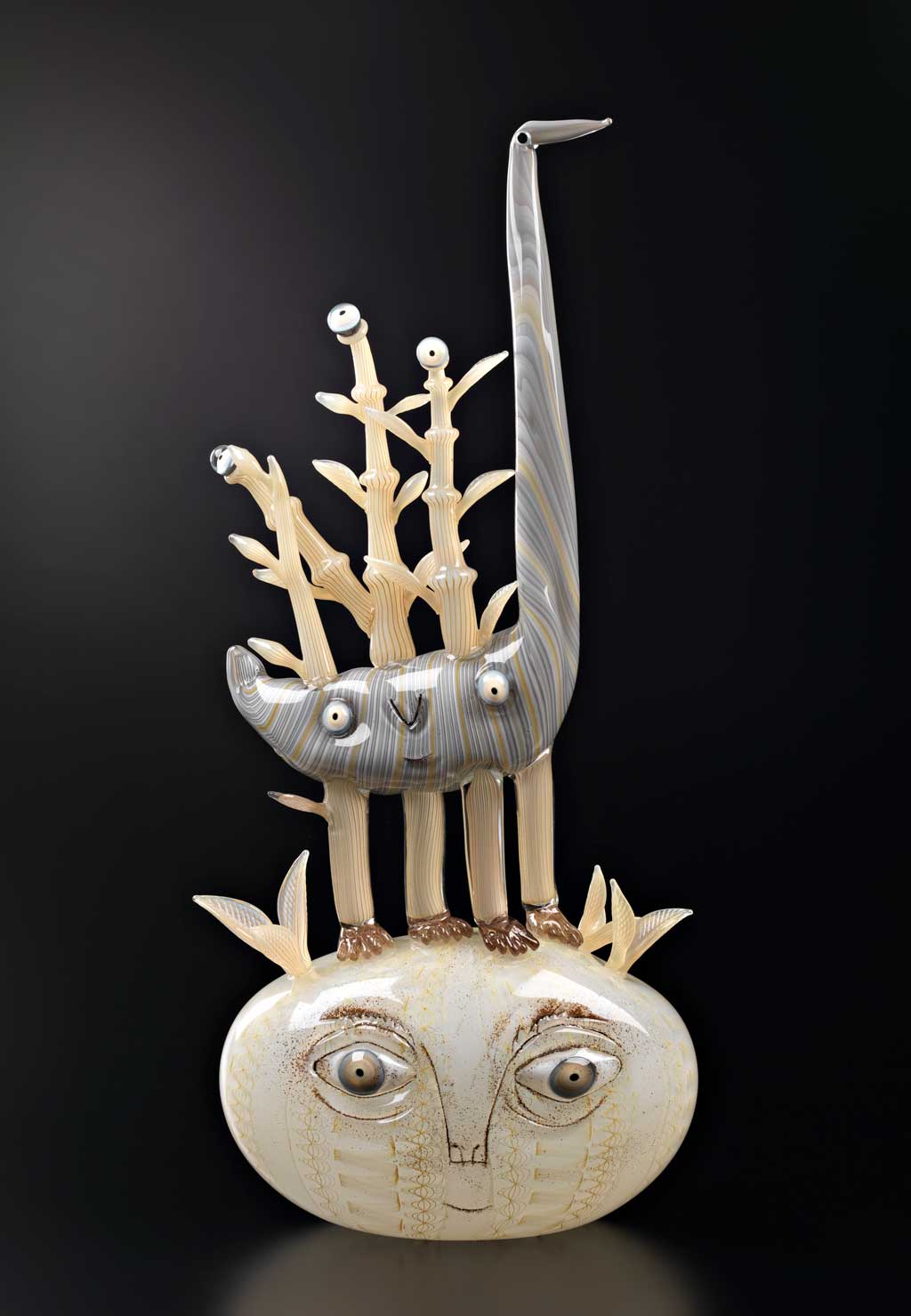 Buff Sandy – 2013