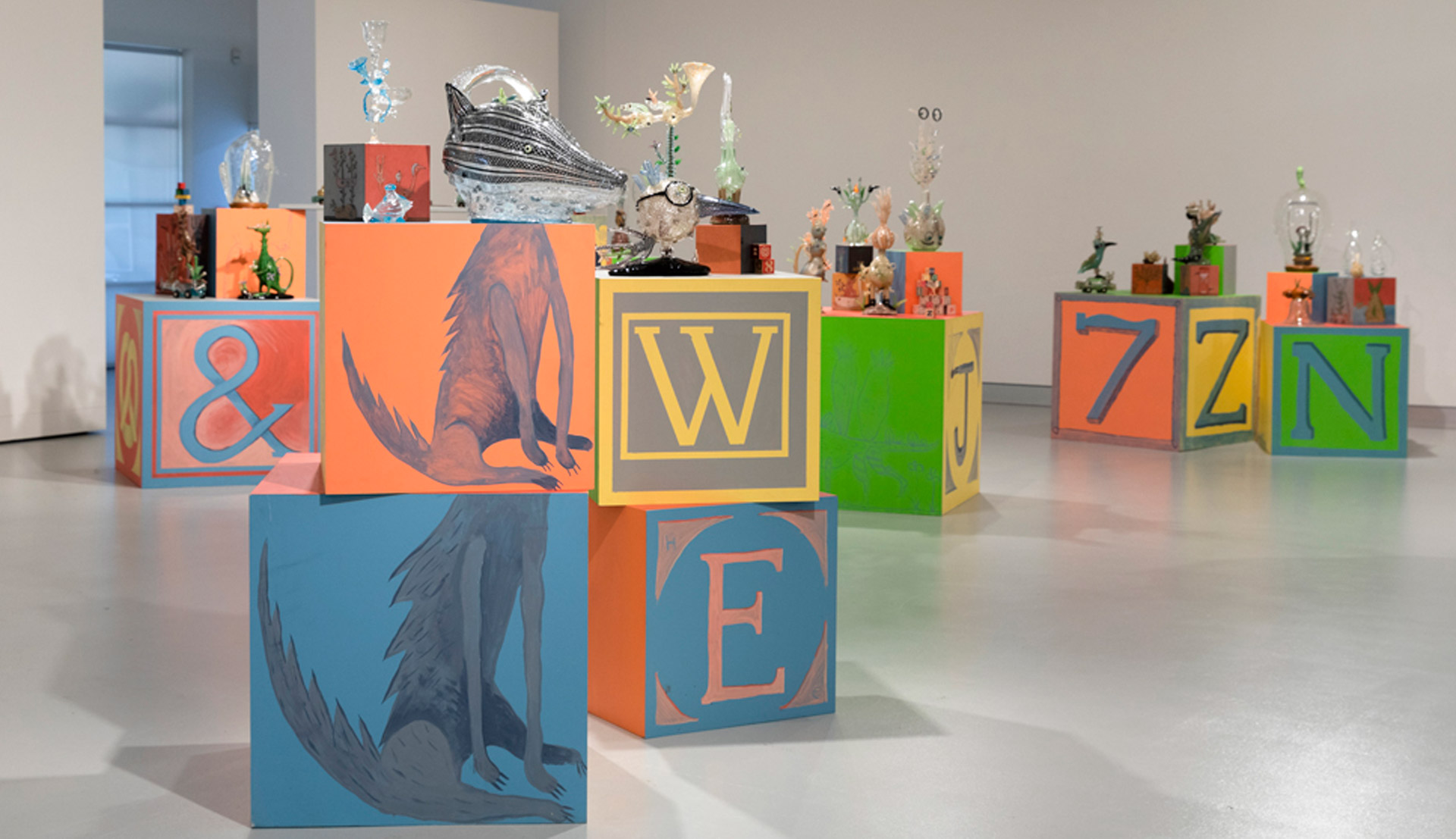 The first exhibition of the year for Hawkesbury Regional Gallery – Tom Moore: Abundant Wonder.
Having a touring exhibition in the middle of a pandemic, where no one quite knows what is going to happen next, is very strange.  At the start of 2022 as borders were staying open and interstate travel was becoming easier it seemed that things might go back to how they were despite rising Covid numbers.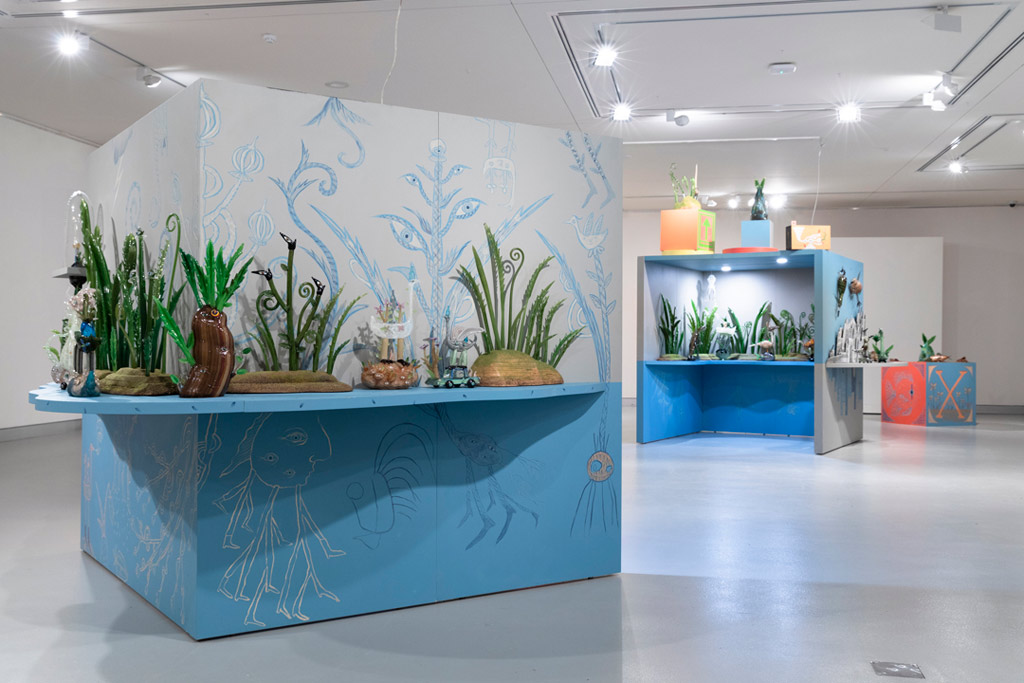 Abundant Wonder was Hawkesbury Regional Gallery's first exhibition opening of 2022, and only their second exhibition opening since the start of the pandemic.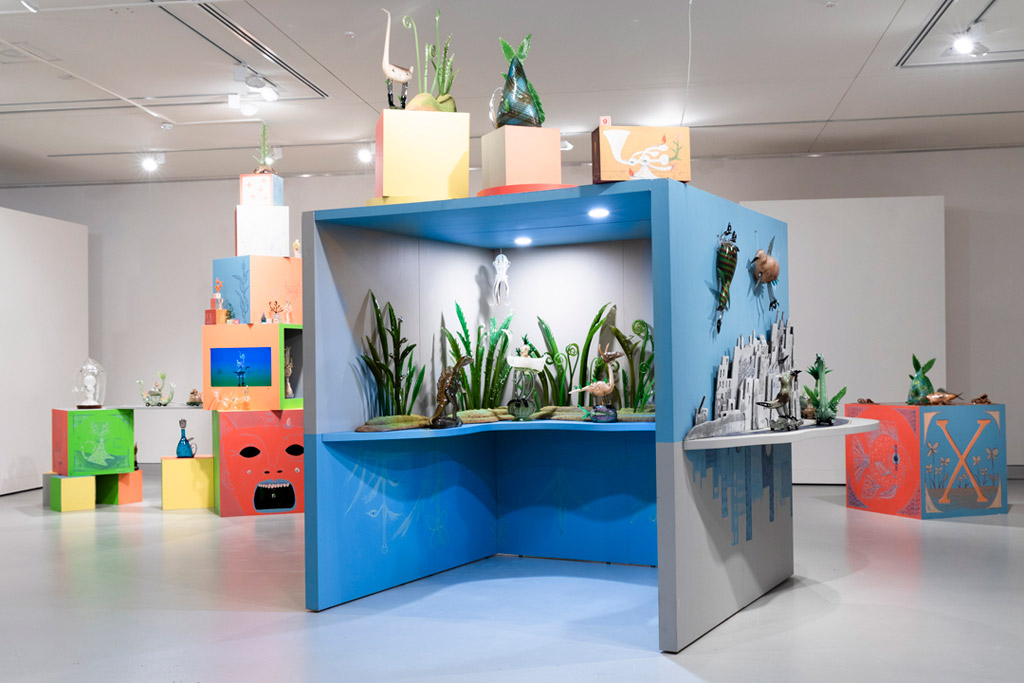 Tom was able to travel to Windsor, attend the exhibition opening and give an artist talk the following day.  It was great for him to be able to be there, meet people in the community and do a question and answer session about his work. He had been only able to do virtual events for the last couple of exhibition venues due to Covid regulations, so to be able to be there in person was very special.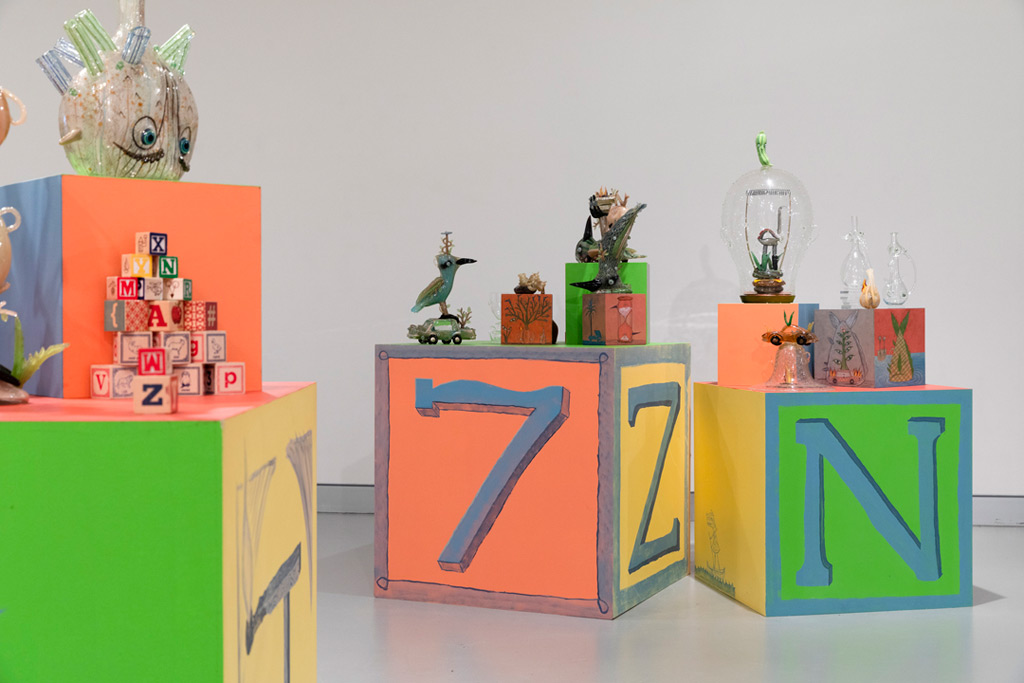 He did a painting session in the exhibition and added local details to some plinths.  This installation seems to grow and change with every place it visits, collecting new memories and decorations.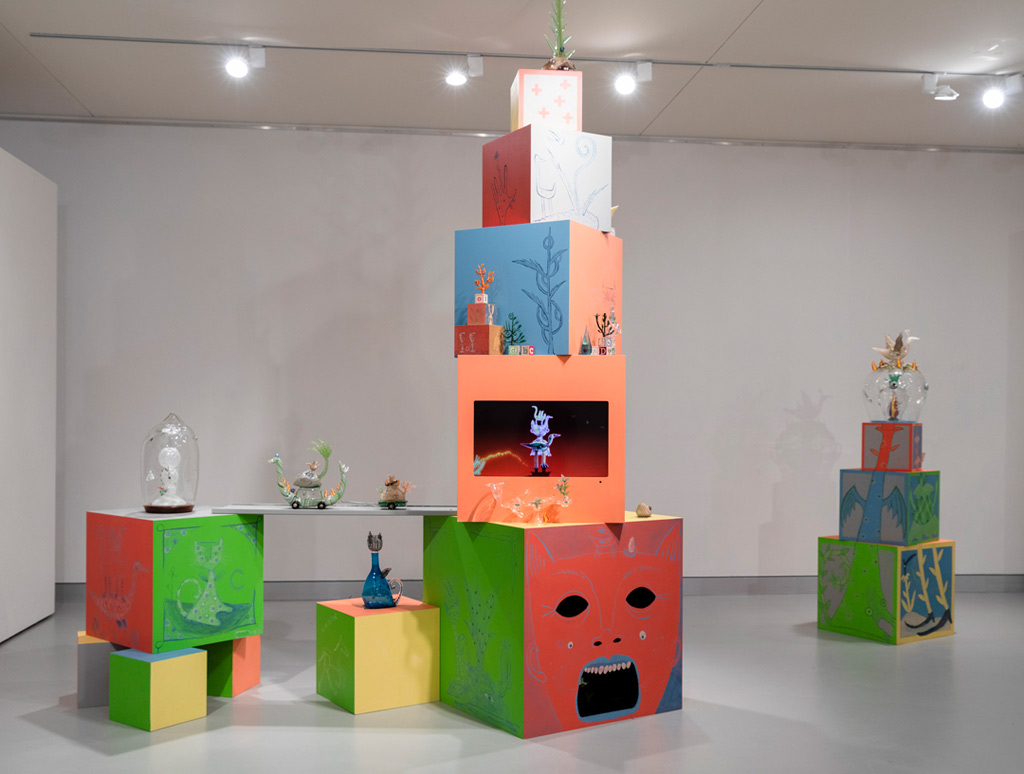 In March, Queensland and New South Wales suffered major flooding and the Hawkesbury and Nepean Rivers both flooded causing significant damage to the surrounding areas.
We are grateful that the exhibition was able to be shown and that hopefully it brought a bit of joy in the midst of hard times.
Tom donated to the Australian Red Cross Qld and NSW Floods Appeal.
22 April – 5 June 2022
Hawkesbury Regional Gallery
Deerubbin Centre
300 George Street
Windsor, NSW, 2756